Anzac Mounted Division Reinforcements Procedures
Topic: AIF - HQ - 3rd Echelon
In 1916, with the establishment of the Anzac Mounted Division, the task of administering the numbers of men in the Division originally fell onto the hands of 3rd Echelon. Much later, it was transferred to AIF and NZEF Headquarters in Cairo.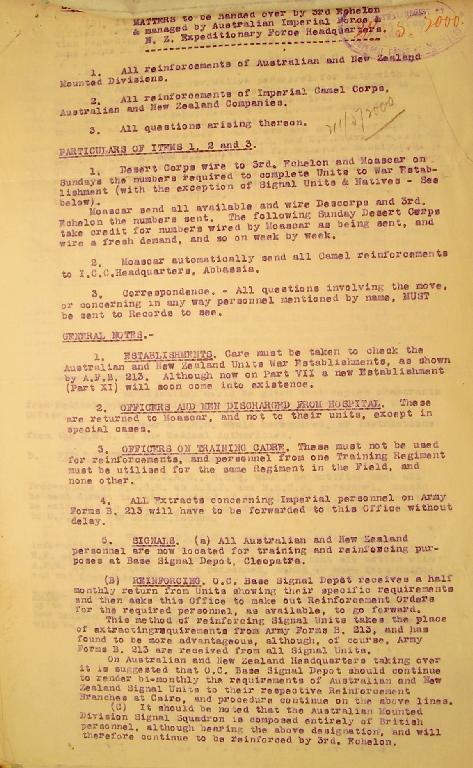 The main concerns were to ensure regimental legal establishments were maintained which required maintaining a careful watch over the movement of troops who were evacuated sick, wounded, in training or recovering. This was a difficult task but necessary to ensure proper rationing and supply of the specific regiment. In between this delicate balance, the task of ensuring a steady supply of reinforcements was also demanded. The results generally suited very few.
In the field, regiments were always down on established strength. If a person was absent through illness, he needed to remain absent for a period of fourteen days before a reinforcement could be called in. The result was that all regiments were always understrength.
---
Citation:
Anzac Mounted Division Reinforcements Procedures
Posted by Project Leader at 2:14 PM EADT
Updated: Sunday, 21 September 2008 9:57 AM EADT