3rd LHR Routine Order No 138, 14 June 1915
Topic: AIF - 1B - 3 LHR
Apart from the War Diary which presents a reflected view of Regimental history, one of the best sources of understanding the immediate challenges facing a regiment is to be found in the Routine Orders. They are a wealth of detail.
---
3rd LHR Routine Order No 138, 14 June 1915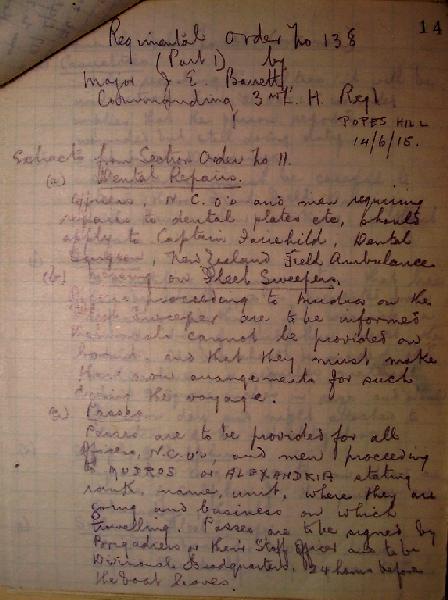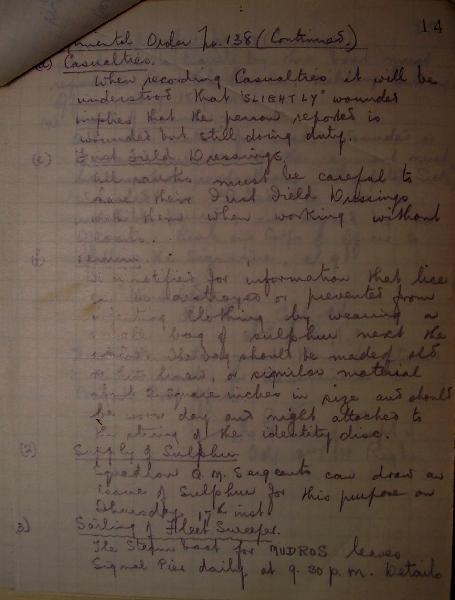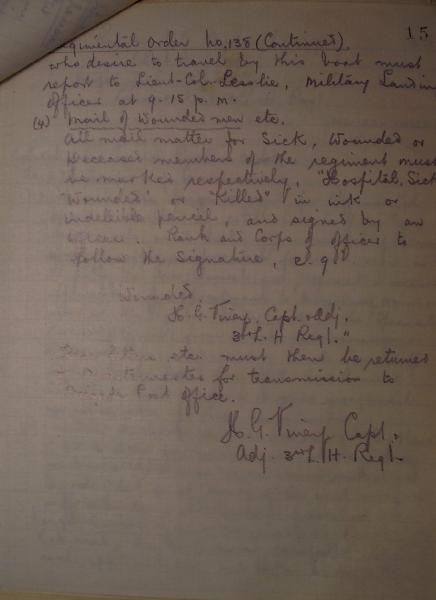 This RO gives quite a bit of detail on arrangements for men travelling to Mudros and Alexandria on Regimental business. The sailing times of the regular Mudros service departing from Signal Pier at 9.30 pm reminds everyone - if that were required - that in a war zone where artillery could reach the pier, caution was required. A ship at a pier was a wonderful target of opportunity both in terms of the ship and the men gathered around it. Any regular transport needed to occur after dark to minimise risk. Lice was also quite topical and apart from yarning with each other, the most popular past time amongst the men was chatting - the task of removing lice from clothing.
---
Citation:
3rd LHR Routine Order No 138, 14 June 1915
Posted by Project Leader at 3:31 PM EADT
Updated: Tuesday, 17 June 2008 3:49 PM EADT