Cookhouse at Mrs Chisholm's Canteen, Kantara
Topic: AIF - Engineers
Mrs Chisholm's Canteen
Kantara, Egypt
One of the most cherished pieces of handiwork performed by the Australian Field Sqadron Engineers was to assist in the construction of the tea rooms for Mrs Alice Isabel Chisholm (née Morphy) (1856–1954) at Kantara.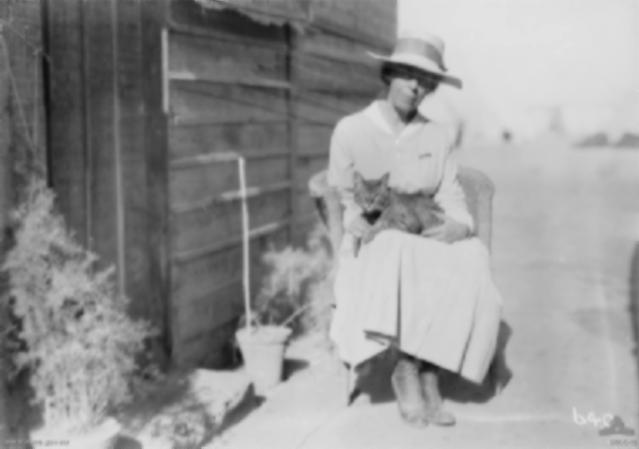 Mrs Chisholm outside the Kantara Tea Rooms, November 1918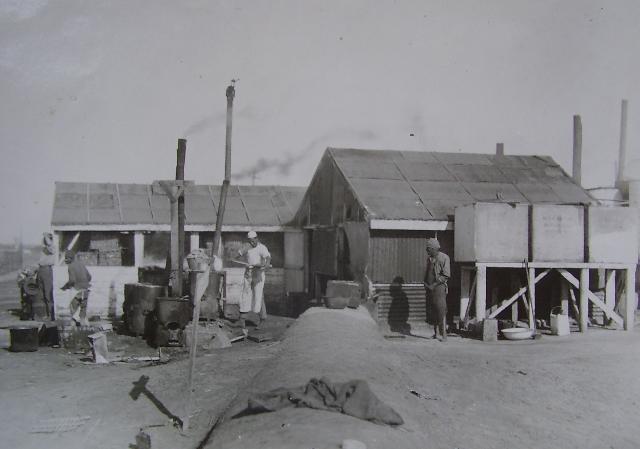 Cookhouse, Mrs Chisholm's Canteen, Kantara, 1916
The engineers spent some time constructing the various buildings required by Mrs Chisholm for her ongoing work. This expanded to include dormitories and dining-rooms and eventually had the capacity for handling thousands of men.

Mrs Chisholm's canteen became a cherished institution in the Middle East. Soldiers flocked there in their spare time or when on leave. For a small price they found care, comfort, food, and the luxury of showers. Most of all they were provided with a small touch of home.
References:
Australian Dictionary of Biography - Mrs Alice Isabel Chisholm (née Morphy) (1856–1954)
Australian War Memorial - Mother Chisholm
---
Citation:
Cookhouse at Mrs Chisholm's Canteen, Kantara
Posted by Project Leader at 5:37 PM EADT
Updated: Sunday, 29 March 2009 10:30 AM EADT