Blackboy Hill Camp, September 1914
Topic: Gen - St - WA

Below are a series of photographs that appeared in the Western Mail detailing activities undertaken by the Light Horse squadron at the beginning.
1. Mounting the guard at the camp.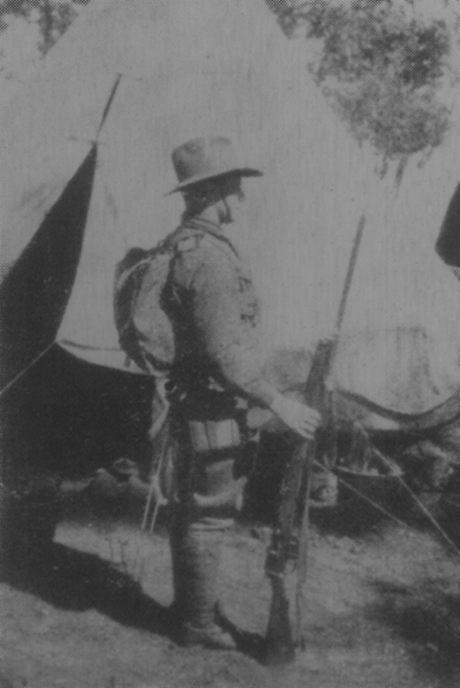 Western Mail, 25 September 1914, p. 23.

This fellow looks very serious with his rifle and bayonet as he stands guard outside a tent. There is nothing to indicate the value of the tent nor does it look like the camp entrance so I am not quite sure what the fellow is guarding. Possibly one for the camera. The fellow in the photograph is an infantry man.
2. Horseback wrestling.
This was a very popular sport which carried with it the benefit of practising the art of staying in the saddle despite adversity.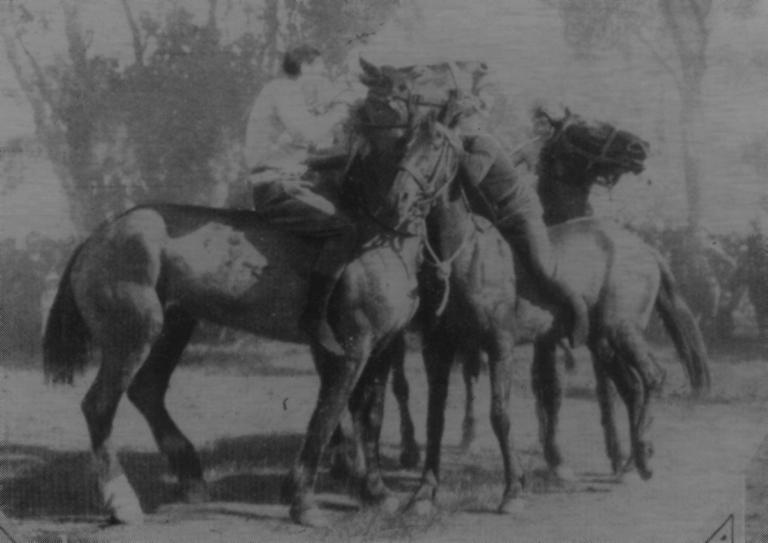 Western Mail, 25 September 1914, p. 23.
The horse on the left does not look like it is enjoying the game while the horse to the right seems to be thinking about having a nap.

3. Kitchen duties.
An army marches on its stomach and Blackboy Hill was no exception. This is the ubiquitous scene at every camp. Some poor fellow peeling spuds.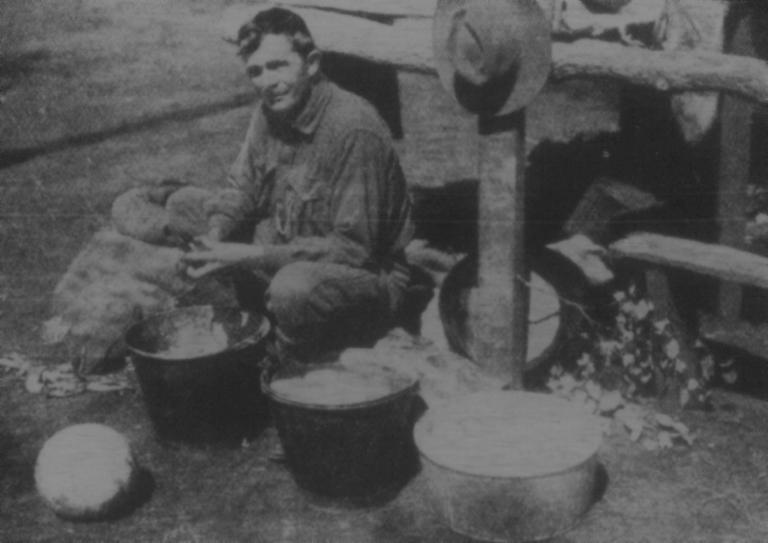 Western Mail, 18 September 1914, p. 24.
Another bag of spuds to go. If you look at the fellow's shirt, you can see a chain lanyard leading to his left breast pocket - I suspect that is his pocket watch.
---
Citation:
Blackboy Hill Camp, September 1914
Posted by Project Leader at 10:49 AM EADT
Updated: Sunday, 6 July 2008 10:54 AM EADT