New South Wales Lancers, Roll of Honour, Frederick Avard
Topic: BW - NSW - Lancers
New South Wales Lancers
Roll of Honour
Frederick Avard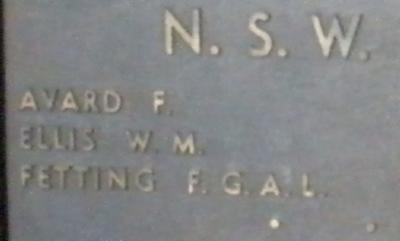 Frederick Avard's name on the Roll of Honour, Australian War Memorial
Frederick Avard
Service number: 507
Rank: Trooper [Tpr]
Unit: NSW Lancers
Service: Colonial Military Forces
Conflict: South Africa, 1899-1902
Date of death: 10 October 1900
Place of death: Carolina, South Africa
Cause of death: Died of wounds
Source: AWM142 Roll of Honour cards, War in South Africa, 1899-1902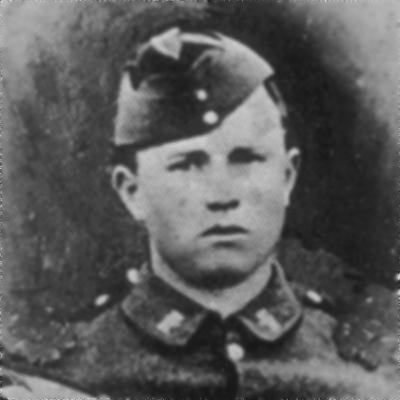 Frederick Avard
A brief military biography of Frederick Avard:
Regimental number
507
Date of birth
1879
Place of birth
Maitland, NSW

Religion


Occupation


Address
Maitland, NSW
Marital status
Single
Previous Service
Maitland High School - 4 years

Age at embarkation
20
Next of kin
Sister: Elizabeth Avard, Maitland, NSW

Enlistment date
1896
Date of enlistment from Nominal Roll


Rank on enlistment
Trooper
Unit name
NSW Lancers
Embarkation details
Unit embarked from London, UK, on board Nineveh on 10 October 1899
Rank from Nominal Roll
Trooper
Unit from Nominal Roll
NSW Lancers
Fate
Died of Wounds, 10 October 1900
Place of burial
Ermelo Garden of Rememberance
Panel number, Roll of Honour,
Australian War Memorial
1
Miscellaneous information

Wounded in action, 4 September 1900
POW at Carolina
Died of wounds at Carolina, 10 October 1900
Originally buried at Carolina Cemetery
Lest We Forget

Further Items
Frederick Avard after being presented with the Gold Medal for best shot in the Regiment.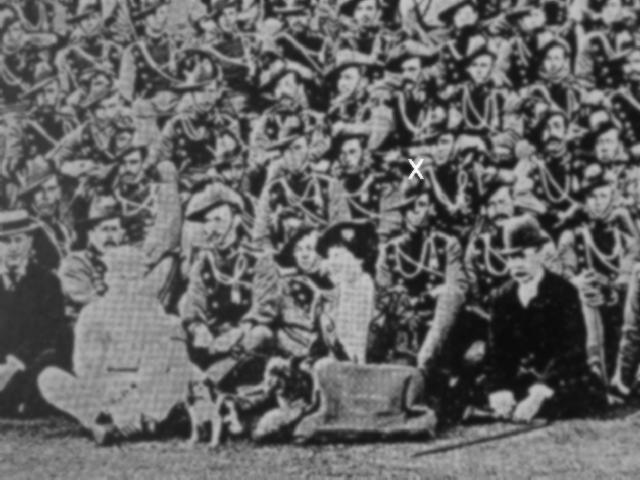 Frederick Avard at Aldershot identified by a "X" upon his hat.
Major Lee's Letter
Major Lee, Officer Commanding the NSW Lancers wrote the following passage about Frederick Avard to Major General French at Victoria Barracks, Paddington.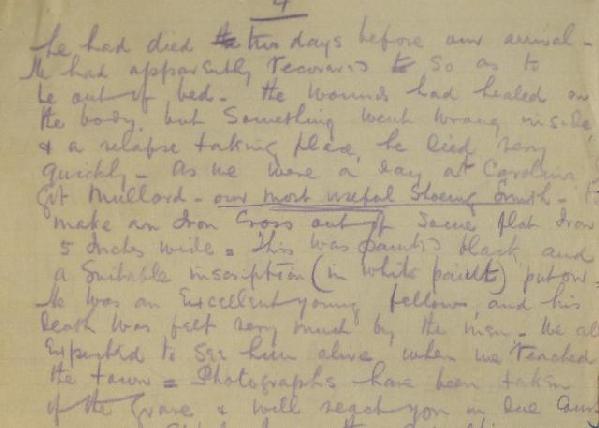 Letter by Maj. Lee to Gen French, 25 October 1900
The grave in South Africa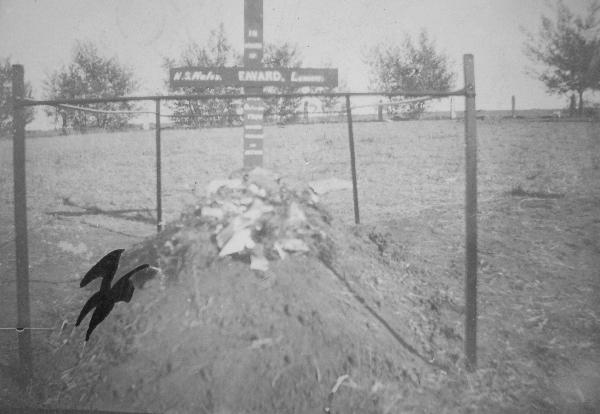 The grave of Frederick Avard
General French's Letter

The letter to General French gave a wonderful description of the work done by Farrier Sergeant Mullard in making the cross. When General French received the letter he ordered a note to be sent to the next of kin, Mr E. Avard of West Maitland.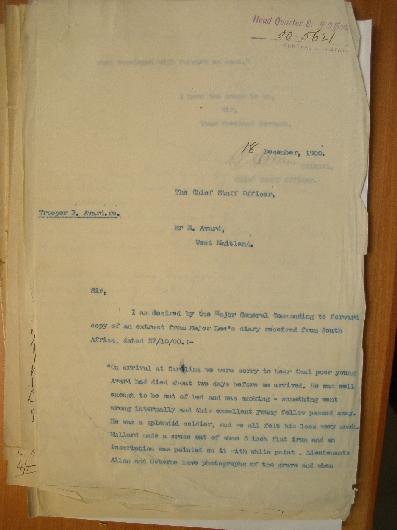 Letter to Mr E. Avard of West Maitland, 18 December 1900, p. 1.

[Click on page for a larger print version.]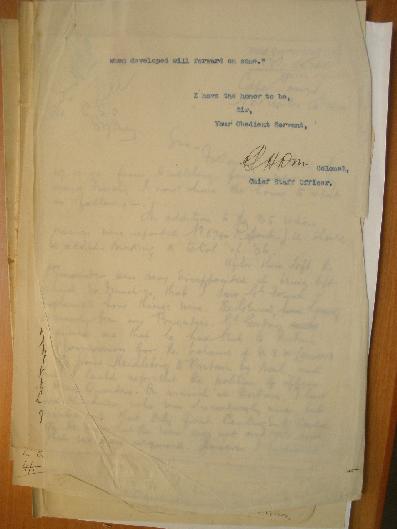 Letter to Mr E. Avard of West Maitland, 18 December 1900, p. 2.

[Click on page for a larger print version.]
Frederick Avard went to England with the NSW Lancers and on the voyage home, as war broke out, Major Lee offered his force for service. Those who did not wish to serve in South Africa signed a blue slip declaring that he was not willing to serve in South Africa. However, despite signing that slip, Frederick Avard appears to have taken part in the fight at Graspan in December 1899 under the command of Lieutenant Osborne as part of 29 reinforcements to the 9th Lancers. This group was known as The Fighting 28.
On 4 September 1900 at Welgelegen near Belfast, Lieutenant Heron and six men were sent out on a patrol to seize an important hill that overlooked the Komati River. During an engagement with the Boers, Frederick Avard's horse was shot and shortly afterwards, he too was severely wounded with a bullet through a kidney. His wounds required that he be left behind. He was evacuated by the Boers to Carolina where he died as a Prisoner of War.
Lest we forget
Further Reading:
The NSW Lancers, The Fighting 28
---
Citation: New South Wales Lancers, Roll of Honour, Frederick Avard
Posted by Project Leader at 12:01 AM EAST
Updated: Saturday, 8 May 2010 9:35 PM EADT