Society in General, Western Australia, SUN & SURF
Topic: Gen - St - WA
Society in General
Western Australia

SUN & SURF
One thing West Australia was famous for was its wonderful beaches. No where in a metropolitan area in Australia are there such glorious beaches.

In Perth, the most popular beach was Cottesloe. It was the place to go in summer and the place to be seen.

It hasn't changed much.

Looking at the pictures, some of the human geography has changed but the popularity remains the same.

Picture #1: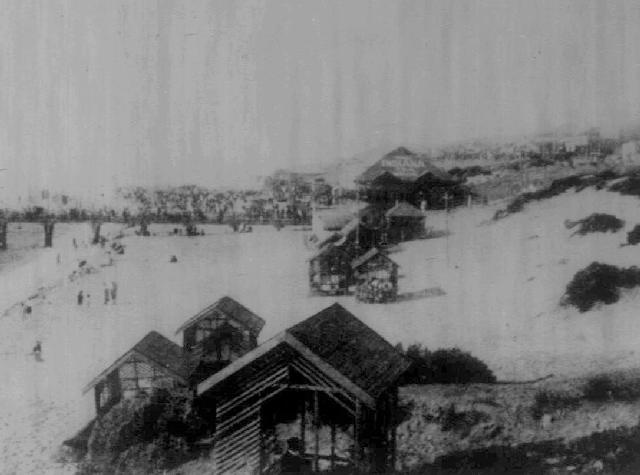 Life's a beach.
[From: Western Mail, 3 February 1915, p. 24.]
Just a quick look at the setting clearly illustrates why it was so popular. For a long time there was the jetty until it was replaced by a groyne. In the distance you can see the Indiana Tea Rooms. On the right of the tea rooms is the Ocean Beach Hotel. This was the destination for most teens who wanted a beer. The hotelier was very understanding of this problem. So long as you looked over 21 [whatever that meant] you were served. Of course, the Police Liquor Squad would raid the place often. The loos were a great place to escape such a raid. Most people who lived around Perth will have similar Cottesloe experiences.

Picture #2: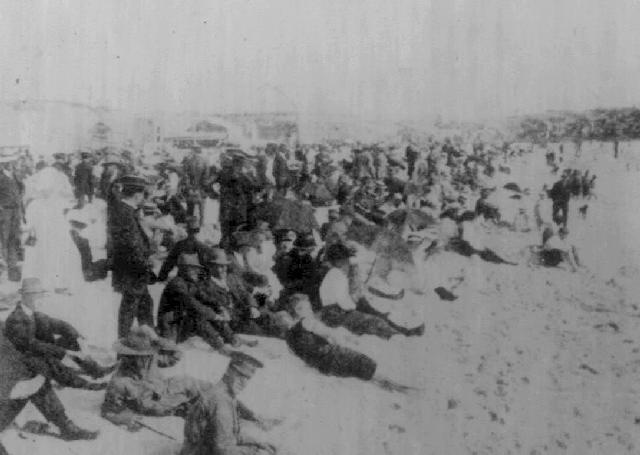 Having fun at the sea.

[From: Western Mail, 3 February 1915, p. 24.]
Not sure how much fun it can be in a suit and tie. Apart from the attire, this is how Cottesloe Beach always looked - packed with people enjoying the sun and surf, even if they weren't actually swimming.

Picture #3: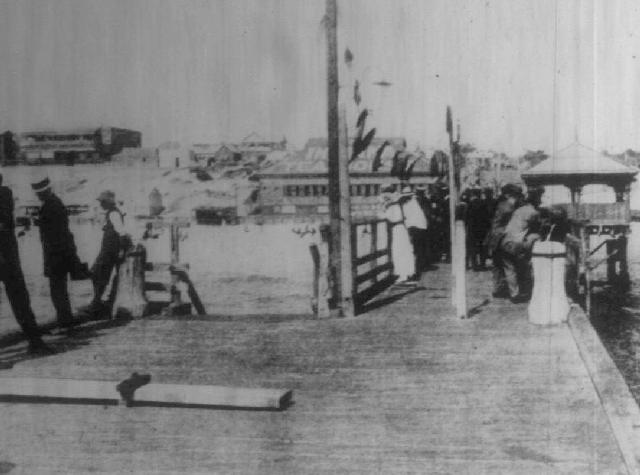 On the Jetty.
[From: Western Mail, 3 February 1915, p. 24.]
Families, couples and friends would promenade up and down the jetty. It was one of those pleasures. There is now a boardwalk to the groyne where the same activity still happens.

Picture #4: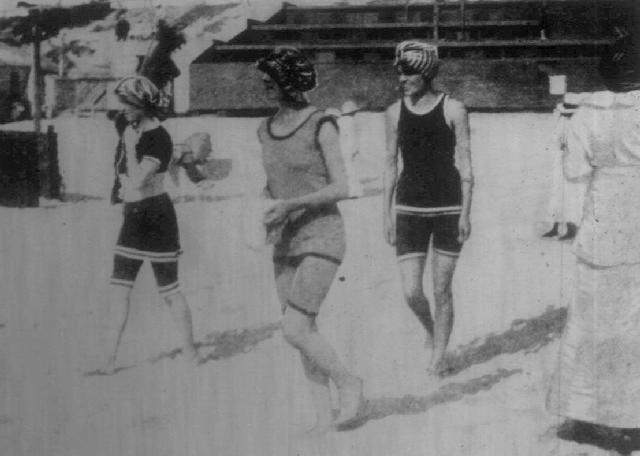 The mandatory flappers.
[From: Western Mail, 3 February 1915, p. 24.]
Three flappers in their neck to knees getting ready for a dip. One thing that stands out is the lack of sun tan. It was considered to be a sign of beauty to look pale as a tan was the sign of a manual labourer.

How things have changed.

Cottesloe Beach was and still is possibly the most popular beach for the good folks in Perth. The local newspapers extolled its virtues and people flocked to sample them. It was a popular place for soldiers to bring their squeeze before going overseas.
Further Reading:
Society in General, Western Australia
---
Posted by Project Leader at 12:50 AM EADT
Updated: Monday, 29 March 2010 9:34 PM EADT