Colonel Husnu, Yildirim, Page 102
Topic: Tk - Bks - Yildirim
Another entry from the book written by Lieutenant Colonel Hüseyin Hüsnü Emir, called Yildirim. Every day, one page of the book will be posted. This is Page 102.
---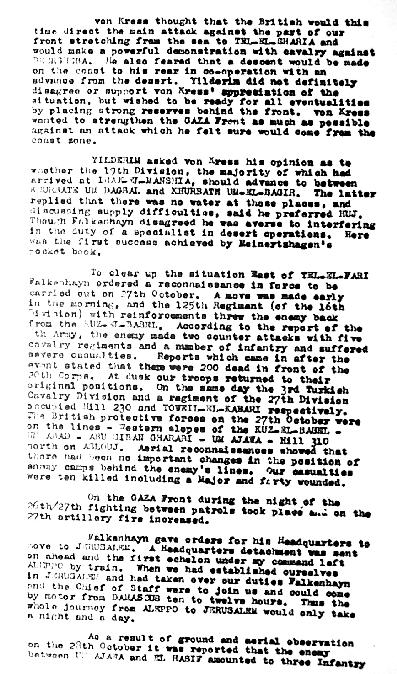 Colonel Hüsnü, Yildirim, Page 102.
[Click on page for a larger print version.]
These are the preliminary events that led to the commencement of the description of the events that led to the capture of Beersheba, 31 October 1917.
This particular page - equivalent to pp. 105-6 in Hüsnü's original text - deals specifically with the attack on El Buggar Ridge.
See: The_Battle of El Buggar Ridge
Further Reading:
List of all other Battle of Beersheba accounts on the blog
Full listing of all material about Beersheba on the blog
---
Citation:
Colonel Hüsnü, Yildirim, Page 102
Posted by Project Leader at 1:01 AM EADT
Updated: Monday, 12 January 2009 11:12 AM EAST