Mersa Matruh
Topic: AIF - WFF
The Western Frontier of Egypt
To understand the nature of the operations by the Allied forces against the Senussi, three maps are presented below. The purpose is to allow the reader the ability to drill down from the overall picture to gain perspective to the location of the main Allied base.
Map 1 - Egypt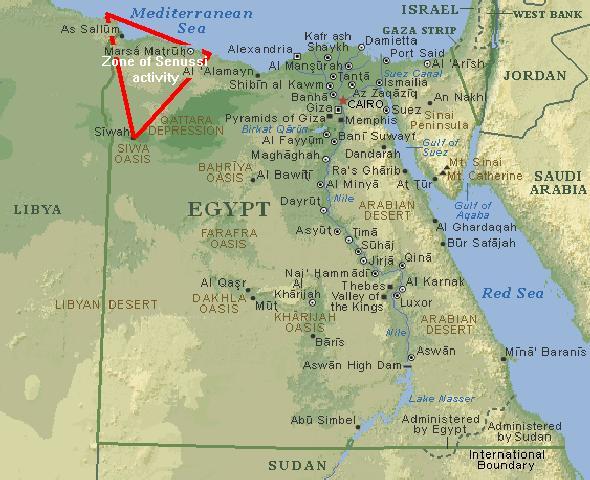 Map illustrating the zone of Senussi activity in relation to Egypt.
The triangle of Senussi activity centred around three points in Egypt - Sollum, Matruh and Siwa. This map aims to put the area of the rebellion into the perspective of the region.
Map 2 - The Zone of Activity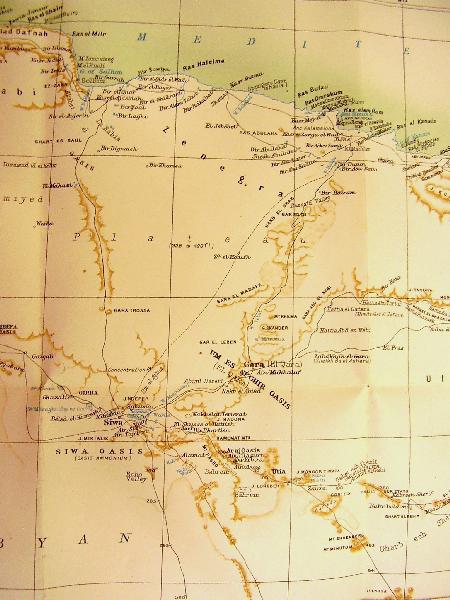 The Sollum, Mersa Matruh and Siwa Triangle in which most Senussi activities took place
[Click on map for larger version.]
The map and the one below were drawn up at the time of the operations, for use by the Allied forces in Western Egypt.
Map 3 - Mersa Matruh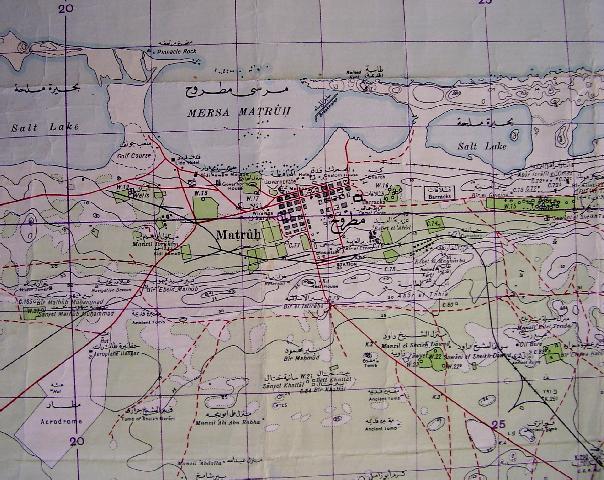 Mersa Matruh
[Click on map for larger version.]
Mersa Matruh was the centre of the Allied operations against the Senussi uprising in Western Egypt.
Additional Reading:
The History of the Composite Australian Light Horse Regiment
Senussi Rebellion and the 9th LHR
---
Citation:
Mersa Matruh
Posted by Project Leader at 7:20 AM EAST
Updated: Wednesday, 19 November 2008 10:33 AM EAST