The Battle of Coetzee Drift, South Africa, 5 May 1900, 262 Private Dalgety Gordon Campbell, wounded
Topic: BatzB - Coetzees Drift
South African (Second Boer) War
The Battle of Coetzee Drift, South Africa, 5 May 1900
262 Private Dalgety Gordon Campbell, wounded

Coetzee's Drift, an action during the Second South African War, fought on 5 May 1900 along the Vet River in Orange Free State.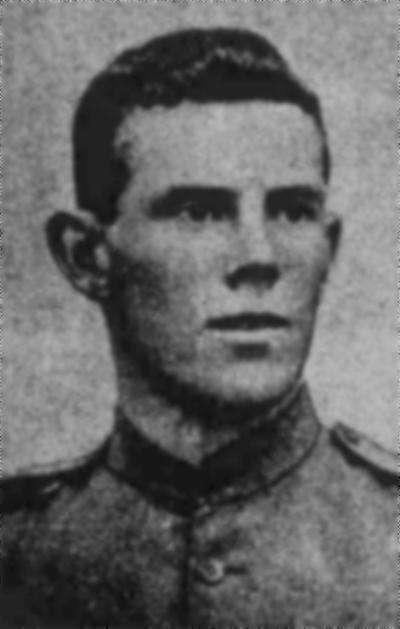 262 Private Dalgety Gordon Campbell

Dalgetty Gordon Campbell was born in 1877 in Sydney. His parents were Robert John (1837 - ?) and Nora (Zora) neé Dalgety (1845 - 1917) who married at Paddington in 1867. Campbell was the youngest of six children, the others being: Arthur P (1867), Isabella C (1869), Mabel Z (1871), Ethel Maud (1873), Ivy (1875). After leaving school, he became a journalist. In 1899 he enlisted for service with the 1st NSW Mounted Rifles. He was accepted for service with the Regimental number 262 as a Private with "C" Squadron. During the engagement at Coetzee's Drift on the Vet River, Campbell was reported as wounded. The injury healed rapidly and he was soon back with the 1st NSW Mounted Rifles. Campbell was wounded again during the action at Diamond Hill, 11-12 June 1900. He was invalided back to Australia and arrived in Sydney on 30 August 1900.
After a period of recovery, Campbell again offered his services to fight in South Africa. This time, on 28 February 1901, he received a commission as Second Lieutenant with the 2nd NSW Mounted Rifles. This time he completed his full tour of duty from arrival in South Africa, 17 April 1901 until he returned to Sydney, 4 June 1902.
For his service in South Africa, he was awarded the Queen's South African Medal with four bars, they being: Driefontein, Johannesberg, Cape Colony and Diamond Hill.
Further Reading:
The Battle of Coetzee Drift, South Africa, 5 May 1900
The Battle of Coetzee Drift, South Africa, 5 May 1900, Roll of Honour
South African (Second Boer) War
Battles where Australians fought, 1899-1920
---
Citation:
The Battle of Coetzee Drift, South Africa, 5 May 1900, 262 Private Dalgety Gordon Campbell, wounded
Posted by Project Leader at 12:01 AM EAST
Updated: Wednesday, 5 May 2010 9:04 AM EADT