Volunteering with the Australian Light Horse Studies Centre
Topic: AAA Volunteers
Voluntary Work
Australian Light Horse Studies Centre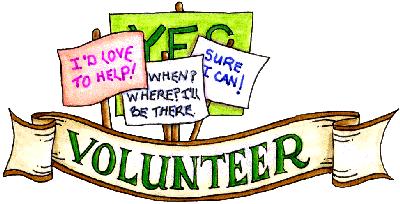 We need you to join our team.
Most people think history is only for a few book worms and not for them. And yet we are all part of the rich texture that is the Australian story. Everyone is history and has some history to contribute.
Different jobs for different people
Not everyone has the same skills and interests and so the work is tailored to your own capacity and pace. Here are some of the tasks that need to be undertaken:
Transcription from old typed or hand written documents to digital text.

Photograph production.

Newspaper examination.

Commentaries.

Archive work.

Individual biographical entries.

Local neighbourhood history.

Collection work.

Family history.

Writing and producing your own family history.

Historical commentaries.

Small and interesting articles.

IT work.
These are just some of the tasks required to maintain this complex and ever expanding data base of information about the Light Horse history in the early 20th Century.
The good thing is that you don't have to have specific Light Horse information. We are constructing many items relating to the families and local communities from whence these men came. The Light Horse was not an isolated phenomenon but part of a community movement tied into the nature of the Australian cultural landscape. Every man who rode a horse came from a town, had a mother, had a family, had a job or profession, relied upon the infrastructure of Australia to maintain him in the field which required all the industries and facilities in Australia, the ships that transported the goods and all the other support that existed. But it wasn't confined to Australia alone. Included were the British, New Zealanders, French, Italians, British West Indians, Maltese, Egyptians, Syrians, Palestinians, Arabs and Ottoman Turks. In addition, there was the Boer War which included other groups. In this mix, there is a place for your talents.
Think about the way you could use your talents to improve the information available on this site.
Things to consider about volunteering
Volunteers go through basically two stages. The first is learning the craft. Posts are moderated to ensure they comply with specific standards that maintain the look and integrity of the site. When this is achieved, usually after about ten posts, then there is unmoderated but edited access to the site.
The items that you place on the site are done so on the basis that while you may hold the copyright, it is freely available to the internet for non-commercial purposes on a permanent basis. If you do not want to share your work in this manner, then volunteering is not something for you. However, if you have a story to tell and wish to share it freely with everyone else, then this is the place for you.
Drop a note to us at:
We will chat about getting you started.
Further Reading:
Volunteering with the Australian Light Horse Studies Centre, Contents
---
Citation: Volunteering with the Australian Light Horse Studies Centre
Posted by Project Leader at 11:50 PM EADT
Updated: Sunday, 10 May 2009 11:33 AM EADT