Surafend, the massacre, Palestine, 10 December 1918, Spaven Account
Topic: BatzP - Surafend
Surafend, the massacre
Palestine, 10 December 1918
Spaven Account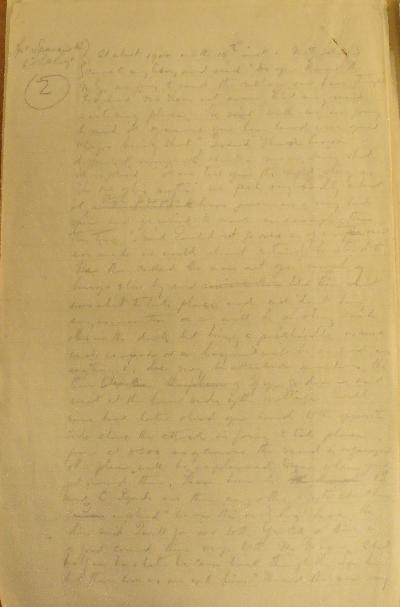 Trooper HS Spaven's account of his actions
The following account by 3793 Trooper Henry John SPAVEN, 6th LHR, details events he witnessed during the day leading up to the events at Surafend.
At about 1900 on the 10th December 1918, a NZ soldier came to my bivvy and said: "Do you know the New Zealanders are going to raid the village over here tonight?"

I replied: No, I was not aware tat any raid was taking place."

He said: "Well, we are going to raid it, of course, you have heard of one of our chaps being shot."

I said: "I have heard different rumours about a man being shot."

He replied: "I can tell you the right story as I'm one of his mates. We feel badly about it, these people have given us a very bad spin and we intend to make an example of them this time."

I said: "I could not go over as if any raid was made were would almost certainly be stood to."

He then called the men out of a couple of bivvies close by and told them what was about to take place and said: "Don't bring any ammunition or we will be shooting each other in the dark, but bring a pick handle or some such weapon or a bayonet will be as good as anything, as we may be attacked ourselves." He then said: "If you go dswn and wait at the lower side of the village, I will come back later and lead you round the opposite side where the attack is going to take place from at 0800, as of course the raid is organised and the plan will be explained to you when you get round there. I have been to "B" and "C" Squadrons, are there any other Regiments about here?"

I replied: "We are the only Regiment here."

He then said: "I will go ovder to your YMCA, there is a good crowd there, and up to the MG Squadron."

About ½ an hour later he came back through the Squadron lines but there was no one with him. I heard the men say:

"A man does not want to be going over there."

And I know that none of the men he spoke to when I was present took part in the raid and I do not know of a single man who did.

I remarked: "You never know where these things are going to end, especially if there is a rum ration."

And one of the men said: "No, when thing get started they will probably end up by raping the women."

When we got the order to "Stand to" I believe nearly all the men of my troop were there and they kept coming in from the Pictures. I spoke to a good number o the men the following day and they all expressed themselves as disgusted with the raid.
Further Reading:
Battles where Australians fought, 1899-1920
---
Citation:
Surafend, the massacre, Palestine, 10 December 1918, Spaven Account
Posted by Project Leader at 12:01 AM EADT
Updated: Wednesday, 20 January 2010 2:37 PM EAST