The Battle of Baku, Azerbaijan, 26 August to 14 September 1918, The Diary of General Lionel Dunsterville
Topic: BatzO - Baku
The Battle of Baku
Azerbaijan, 26 August - 14 September 1918
The Diary of General Lionel Dunsterville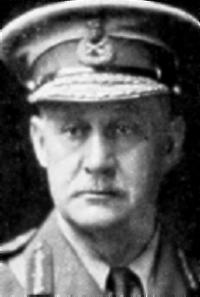 Lionel Charles Dunsterville


The following is a transcription from the diary of Lionel Charles Dunsterville which describes the Battle of Baku from his personal perspective.

July 28th
Looks as if I might still have a chance of saving Baku from Turks and Germans. The Bolshevik power has been thrown out and I am going to try and get across the Caspian at last. I have frequent interviews with the Bolshevik leaders and the Social Revolutionaries. The former came to lunch - the latter are more amenable.


July 31st
Things are very critical in Baku and we may be too late - I had two of the Bolshevik leaders to lunch, Cheliapin and Lazarev - not very interesting people. It was amusing to see how they eat not only their food but their principles. It was quite an entente party.


August 4th
Baku is on the verge of falling, but we may be able to save it - I have sent Bob on and leave myself to-day for Enzeli. Arrived Menzil, the little post-house there very uncomfortable with Baku and Resht refugees.


August 5th
Passed through Resht and had lunch there at the tollgate and talked with Matthews and Moir who have done very well. We recently bombed by aeroplane all the Gilan towns and I do not think they will attack again. Resht is much damaged, but town seems quiet and no shots were fired at my convoy. The country was more beautiful than ever, the wonderful 20 miles of forest and the green rice-fields below. Arrived Enzeli 6 p.m., staying in the fisheries same old house. We have just arrested the leaders of the Russian Revolutionary Committee and I think all will go well. 6 months ago Cheliapin was on the verge of arresting me and I had to flee in haste - to-day he is on his way to Baghdad and the Revolutionary Committee exists no more while I hold Enzeli. Bob is in the Baku and the news from there is not so bad - we may be able to hold out.


August 7th
The Port here is quiet, but although we have arrested and sent to Baghdad the Bolshevik leaders, we cannot yet get real control of the port and the shipping, as I have very few troops and cannot show force. In fact, the Bolsheviks or the Jangalis or both together might attack me at any time and knock me out. One has to take big risks but I must send all I can to Baku and keep only the minimum here.

I have had bad diarrhoea for some time and on the road down I felt as if I were going to die - I determined to eat nothing, but at the Nagober toll-gate I had to accept hospitality and I was hungry, so I gave in and drank tea and coffee and ate cheese and omelette. After that I nearly died again and gave up worrying, so when we got to the Resht toll-gate and I was again tempted, I ate everything I wanted. Bray suggested a Russian cure, vodka with pepper in it, so I drank three pepper vodkas which were very consoling! and from that moment to this I have been as fit as a fiddle - it was, I suppose, too much for the microbes.

When one arrives in a new town, one is deluged with interviews that tire one to death. Yesterday I had M. Hunin, head of customs. Khachikov and Senizavin, controlling the Caspian fleet, Gendre, the Social Revolutionary, Dr. Araratiantz, head of the Armenian National Council, Mr. Ogamiantz, Soc. Rev. Alkhari - Bicherakov's man; great schemes are propounded, but each is playing for his own hand. To-day I have already had heaps of time-wasters, mostly Russian and British refugees trying to get a job - (that is, money) out of me. Baku still holds up and I hope Bob will pull through, but my reinforcements are small and time flies.


August 11th
Very hot. We bathe in the Sea every morning at 6.30 a.m. I interview people all day long. Complications increase frightfully. Delays are terrible, no convoy ever arrives when expected and Baku just hangs on a thread - all the cars break down and everything seems against me. In addition to all the Persian strings, I have Baku, now Krasnovodsk begs for troops, and Lenkoran, and Bicherakov at Derbend, and the Russian colony at Meshed-i-sar and the Jangalis threaten to attack here, and everyone is against us - but God is with us. My temperament is a calm one or I should go mad. Baku and all the others being to think I am leaving them in the lurch. I am left in the lurch myself by Baghdad and by the motor-cars. And I run all this with one half size Brigade - it's worse bluff than any game of poker!


August 14th
I moved myself and Headquarters on board the S/S President Kruger, where I shall remain, I expect, for some time. It is cooler on board, I will rig up a wireless set, and I can then move at a moment's notice anywhere up and down the Caspian. My sailor, Commodore Norris, is extemporising a fleet - so far we have not taken any ships, but we possess a 4 in gun arrived yesterday and 3 more are coming and we have naval personnel about 160. The Officers on board and the crew seem a very decent lot. We took down the Revolutionary Red flag and hoisted the old Russian flag.


August 16th
Now the time has come to cross the Caspian Sea we get on to stormy weather and we shall all be very sick. The mail boat was unable to leave last night and we sail to-night.


August 17th
Arrived Baku. We lived through the roughness all right and did not miss a meal. Day was cool and just a nice strong breeze.


August 19th
Yesterday and to-day I visited the whole front line, about 10 miles long, South on Sea to North where right flank is open, enabling Turks to get round and make trouble in our rear in East of peninsula. Armenian citizen soldiers very slack, no discipline and no organisation, holding the line with a stiffening of the North Staffords on both flanks. We are gradually putting British Commandants into the Armenian Battalions, and we have our officers also with their Batteries. My car ran along the front for a while within 3000 yards of the Turkish guns, quite in the open, and they never fired a round at us, so I suppose they are pretty short of ammunition. Our line is terribly weak on the right, and that the Turks do not take the town shows they have very poor spirit. Their batteries are only 6000 yards from the town and harbour and they could shell us any minute if they wanted to. The oil-fields are very interesting. Baku is a very fine town with splendid business houses, but the surroundings are hideous and barren, and the tall chimney stacks of the oil-works are dreadful to look at.

I have interviewed the 5 Dictators who rule the town, at an official reception - also the 10 members of the Armenian National Council, also the C-in-C, Gen Dokuchaieu and his staff, and had to have the latter to dinner last night.


August 20th
I attended the Russian Church Service yesterday and I'm afraid the people looked more at me than at the holy images. To-day I was cinematographed, so my features go down in history.

To-night I sail for Derbend. The situation here is critical from a military point of view, but good from a political. But changes come rapidly and the present Government may be thrown out any minute. Bicherakov is doing splendidly and I feel I deserve credit for the one thing that I have trusted him throughout against everyone's opinion. The War Office cable me not to trust him, the Baghdad people do the same, all Russians do the same. Had I not fought against their views the fat would, indeed, have been in the fire. Bicherakov has been magnificently successful so far, and all my success has been due to him. I am teaching the people here to understand him. The Chief of Staff Avitisov, hates him, however, we have sent the Chief of Staff off on sick leave and things will be better. Bob does very well in command here and the scheme is one of those rare ones where an artillery man is the best man. Got wireless on board and sailed at 9 p.m. for Derbend, weather fine. We heard Alexiev had taken Astrakhan which was good news, now we hear not A. but anarchist sailors from the Baltic which is bad news. I am always being cinematographed and to-day I was filmed while addressing some refugees on board a ship going to Krasnovodsk. Baku is terribly weak and I hope it will not fall during my absence.


August 21st
4.30 p.m. we have just fought the first naval battle of the Caspian, and not very nobly. Never got to Derbend at all. Just off Derbend a suspicious looking vessel, probably Bolshevik, signalled to us to come alongside. The Captain asked me for orders - I said is she any sort of ship with authority to make such a demand. He said, No, it is the Usbeg, long since in Bolshevik hands - whereupon I said "full steam ahead!" On this the steamer opened fire with some small gun, probably a 3 inch, fired some 4 or 5 shots for a period of a quarter of an hour all round us, and close, but no hits and we being able to steam faster, got away. Changed course and now steam back to Baku to insist on mounting guns on all ships - otherwise we shall get done in some day by one of these pirates.


August 23rd
Fierce North Gale, but we weren't quite sick, got into Baku at 3 p.m., awful dust storm. Bob came on board to report all well. I begin my 35th year of service. I don't fancy I ever meant to stay as long as that, but it has been 35 years of happiness and the last 21 with doubled happiness. The Turks shelled the town at night, but did not do much harm. We want to arm some of these merchant-men, but cannot get the revolutionary Government to agree to it - they fear we might use our new fleet to down them. It has suddenly turned quite cold and I suppose the real hot summer is over. We get not butter or milk or fats of any kind - I don't miss them at all but doctors seem to think they are necessary.


August 24th
There were one or two people killed by the shelling last night and there was a most uncalled for panic. Left at 8 p.m. for Enzeli. Weather fine.


August 25th
Arrived 3 p.m. I was to have tad tea with Kuchik Khan at Resht, but he cannot arrange before Wednesday and I cannot wait so long - so I must again return without accomplishing this important work. Enzeli is looking very nice and clean. Bray is very ill and I sent him to hospital and taken on Lieutenant Grosvald of the Russian Army in his place - a good fellow, but not a patch on Bray.


August 26th
Sailed 8 p.m. for Baku, fine and calm. Brought over a lot of Naval personnel and some 4 inch and 12 pounder Naval guns which I hope to get permission to mount on Merchant ships. Water melons bought in Enzeli for two roubles sell in Baku now for 20 roubles, in India the price is 1 anna.


August 27th
Arrived in Baku 3.30 p.m. Bob came on board to report. I am sorry that during my absence the Turks have made a successful attack on our very weak right and have captured the Mud volcano - our losses being 3 officers and 70 men of the N. Staffords killed, and 11 officers and 35 men wounded. The attack was a very determined one and had Baku troops been there I'm afraid Baku would have been taken. The odds were 4 to one and we had no artillery support and the Armenian infantry sent to support refused to go.

As it is, the risk of the town being taken is so great that I dare not keep this Diary by me any more, so I have decided to send it by post to Mc.Murray at Hamadan.


Pencilled note: "The book was sent and I had to keep further records in a separate notebook.


"End of War Diary B, Begin C."


September 1st
Well Baku still holds out though truly it is just a prolonged miracle - there is no order or discipline in the town, the 5 Dictators Yermakov, Lemlin, Verluntz and 2 others are as weak as water, they are all young, about 25 to 30 and I do not believe in councils without grey-beards. There is no order, discipline or organisation among the troops. They retire whenever the enemy attack, and my troops are annihilated owing to failure of support. I told some Armenian troops to occupy a position already prepared and they entrenched because the enemy were about to attack it. They refused to go, because the enemy were about to attack it. Alice in Wonderland again. Yesterday a regiment was ordered to the front. They held a meeting to decide whether to go or not. The votes were 30% for and 70% against. The 30% were real stout fellows, and opened fire on the 70% to punish them or compel them to go. The bullets whizzed near one of our armoured cars who telephone to the Commander: "If they don't stop I shall open fire on the lot of them." The Commander replied "Please do!"

The town is shelled a good deal by day and night, but the inhabitants are getting accustomed to it and the small shell do very little harm except making a big bang and the sickly swains and their haughty little girls continue their nightly promenade undisturbed. My steamer on the wharf is the point most aimed at, but it is at the very end of their extreme range and the shells fall short in the town and mostly in cemeteries when the old dead are killed once more. Once shell destroyed a ship's boat just behind the stern - a very good shot. I did not like the risk of the big ammunition dump on the wharf just outside my porthole, so I wrote an urgent note for its removal. While writing, there was a bang, and a shell exploded absolutely in the middle of it, smashing open a case of shells and wounding slightly 2 sentries and nothing more. The Commander in Chief, General Dokuchaev, is a good fellow, not strong, and in a most difficult position. His Chief of the Staff Avelisov (Armenian) is weak, ill, and useless. I have asked them to kick him out and put in Stokes instead. The next Staff Officer, Van der Fless is not bright. The Minister of War, Bogratuni, Armenian, has just had his leg amputated. He is clever but not a forceful character. To-day the Turks captured Diga without much difficulty, though Diga was a strong point as had promised to put up a stout defence. They go from success to success and God only knows why they do not walk straight into the town. They must be quite rotten, and if only I had troops for a counter-attack I could destroy the whole lot of them. Unless they have the bad luck to come against a detachment of my brave 900 (Warwicks, Worcesters, Nr. Staffords, Gloucesters) they just come through without casualties. In vain I point out the harmlessness of artillery-fire except when it is used in the intensity if the French front which the Turks can never do. Casualties from Artillery are so far almost nil. The question is how to save the wretched population from the impending massacre - all these women and children (some 80,000 of them, I suppose) all promenading every evening on the boulevards by the electric light and quite unconscious that in any hour's time they may be having their throats slit by the Turks. So I called a meeting in the Hotel d'Europe, of the Dictators, the Fleet, the Army, and the Armenian National Council and I exploded on them the following bomb:-



"It is time to come to some final decision regarding the fate of Baku. Surmises and hopes must be placed on one side and only facts considered. The facts are as follows:- My troops alone fight, they are only 900 and no more reinforcements are coming. The Turks are in every attack victorious and can enter the town whenever they have the pluck to come straight in. The town troops go from bad to worse - I was present at a War Council last night when the General's plans were overridden by a common sailor. Plans of that sort are valueless - I was present this morning at the front when Binagardi Hill was taken. At the moment when a small counter-attack could have retaken the Hill. I found the entire citizen army loafing back into Baku with their hands in their pockets and their backs to the enemy. I then again visited the C-in-C. and discussed his future plans. I have since thought the matter quietly over and my final advice to you is this: Why study the map and discuss the value of positions when you know from experience that your troops, when ordered to attack, invariably retire? That being the case, why needlessly prolong the agony and risk the lives of all your noncombatants? I will no longer throw away in vain the lives of my brave soldiers. I am about to withdraw my troops entirely and leave Baku to its fate - I will go to Krasnovodsk and start a fresh and more useful movement in Turkestan. I will hold on till to-morrow to give you a chance of negotiations. Send at once a flag of truce to surrender the town to the enemy and suggest the following terms (but strengthen your line first with every available man) If you will give us 48 hours to remove all our women and children and our forces from Baku we will surrender the town to you intact. If you refuse we will fight to the bitter end. Your losses will be heavy and we shall destroy all the electric power stations and the irreplaceable machinery that pumps the oil to Batoum and which is the only thing that makes the town worth capturing - you want the oil for the railways and for the Black Sea fleet - and you will be foiled in that attempt and your efforts will have been in vain."



There was a great hubbub and excitement among the members. Each knew that what I said was true, yet none had dared, up to now, to put it in words. The town has been twice saved by a miracle sent direct from God. On July 26th and August 5th. We cannot expect a third miracle. After a little talk in which rather bitter remarks were thrown at my head, I left them to talk among themselves and went off to see the C-in-C., then I returned and begged them to stop their silly talk - how they love talking - and to act. I then went to see the War Minister who agreed with me. They talked till 8.30 p.m., and then agreed to my decision and promised to act. But they went on talking all night and eventually changed their silly minds. The Navy finally said: "We object to this cowardly plan. We control the situation. You must never yield. If a single ship tries to have the harbour we will sink her and then we shall turn our guns on to you on shore." All very well for the brave Navy to say this when being on the water, their own safety is quite secured. So we continue the defence. I am glad, because every day we hold out is of great value to the Allies - I only fear for the civil population in the dreadful sauve-qui-peut which I foresee. Help from outside seems impossible. Will God really give us a third miracle? I have taken up my quarters ashore now, in the Hotel d'Europe, because they might think my remaining on board ship a sign of cowardice.


September 2nd
A lull - these stupid Turks - why don't they take the town? I suppose it is just because they fear the destruction of that machinery which would render their victory barren.


September 3rd
Shelling the town quite heavily last night. The French Colonel Chardigny is very jumpy. I am not naturally brave in the least. But I pray for the courage I have not got, and that is the sort of prayer which meets with an immediate answer, and I am as calm as if I were at Bishopsteignton. I never can believe in the answer to prayer for material things, the other prayers are always answered. Six well aimed shells fired at me personally on Binagardi Hill the other day while I was examining the enemy's position, left me quite unmoved and the thought of any danger was quite absent from my mind. There being no other firing but these 6 shots one could hear the approach of each shell quite clearly and all one thought of was what a harmless sounding noise it was for an instrument that was on the point of exploding and tearing people to pieces.


September 5th
We still hold the town, I don't know how, one can only believe in God's miracles, the time is not yet, but it may be any minute. These Baku troops are terrible. Last night at sunset my Inspecting officer visited the line and found at the most dangerous point and a probably point of attack, no one, when there should have been 1500 men and 2 machine guns. In another place where there should have been a whole Armenian battalion there were 75 men. Water melons cost 20 roubles, a bottle of natural mineral water 4 roubles. 1 egg 2½ roubles - a small meal 50 roubles, just one plate meat, one plate of pudding, and so on. My day is spent in interviewing and squabbling with different people. I have had two serious rows with the 5 Dictators, who represent the Government, but we love each other now. They, poor fellows, have no real power which is in the hands of the Committees and their position is very difficult indeed.


September 7th
Rather heavier shelling last night. Bray was robbed of everything, including gold cigarette case and 6000 roubles, the thief had to pass through my room in and out, and never touched a thing of mine - I am perpetually surrounded with miracles, and God is very good - but when I say that, I feel "smug" as if I were deserving of special protection and Bray were not.

The enemy made no attack? Why? still more miracles -


September 9th
The enemy have a map of the town and are, of course, accurately informed of my movements. They know I have tea on board the Kruger at 4.30 p.m. And they have a spy observer here to direct their fire. On Saturday at tea-time they began to fire and one could note the careful observation, first shot near the cathedral, next more towards me, and so, one by one till they got one straight between the masts that fell in the sea a few yards away without exploding, then the observer signalled all correct and we got 2 rounds battery fire straight on to the Kruger. But you don't hit what you aim at, you hit the things near - so two steamers on the next wharves were hit and all started steaming out into the bay. But the Kruger, the cause of all the trouble, remained fast, and the firing ceased, as they are not too well off for ammunition. I have Captain Noel with me here, a fine fellow. He has been 6 months in prison with Kuchik Khan, where he was in chains and flogged and was released after I had made peace with Kuchik - he seems none the worse for his troubles. I took him out to the front to see the position at Binagardi, and on the way back I found my H.Q. in the Hotel d'Europe heavily being shelled. I couldn't pull up the car and take cover in front of the fleeing populace, so we just had to head straight into the storm - it was unpleasant with bricks and mortar flying around, and the most terrific bangs, but I was very much watched, so had to sit up and look as if I like it. As I reached the Hotel, the firing was over - one shell had burst in Wither's bed-room next my Q. Office - destroyed the room and hit no one. Two burst in the road and smashed all the windows and a balcony, one set a house on fire alongside, but the fire-brigade were out in no time, in very good order and soon got the fire under control. Artillery fire is terrifying, but in a town its effect is very small unless it is the big shells that no one in this country possesses. Thank goodness and thank God for many mercies. Bicherakov's first detachment arrived to-day from Petrovsk and things, for the moment, look very good indeed. London and Baghdad keep on telling me to leave Baku at once and I finally and firmly refuse - so how it will all end I do not know. I have sent the strongest telegrams that have ever been sent, but they contain nothing but what is true and right and what can be substantiated. Both Baghdad and London have been criminal in their outlook on the strategy, and even now they do not seem to realize that the capture of Baku by the Turks is a far bigger thing for them than the capture of Baghdad by us, was for us. In the evening I had to attend an anniversary dinner for the battle of the Marne, given by the Belgian Consul, who is an Armenian. The guests were some 12 prominent Armenians, Col. Chardigny and one French officer, one Russian, and the Armenian priest in full and very picturesque robes. The table was quite a wonderful sight and the guests more so. There were many speeches - too many - and I got away after two hours on a genuine plea of work.


September 10th
Days are very busy. To-day I saw Lt. Maurice of the French Army about certain secret matters connected with the oil-fields, then Captain Noel about some mills that want shuttles from England to increase supply, we to purchase increased supply and exchange for grain in ports where cash is not accepted - we get back to barter in these days, also about Noel's plans for the N. Caucasus where Pike has been killed and I propose Noel takes his place. Then Mr. Clarke Head of the Food Control about food supplies for population here, 300,000. Then Gendre, the Social Revolutionary about his plots, then Araratiantz, the Armenian about Armenian Army Reform, then Chardigny, about wiring present situation to Paris - then Ragozin about his plans, Albizzi about the Russian armed cars. In the evening 5 p.m. a Georgian Prince re Tartar affairs and hopes. Then a Committee meeting at the War Minister, Bogratuni, reorganization. Then Captain Colmanautz, re the situation in Erivan, Major Conrans en route to Bicherakov with instructions, Colonel Rawlinson re destruction of Bridges.


September 12th
A woman was shot by her lover on the next wharf at lunch time and her screams were dreadful - it was regarded as an ordinary occurrence. These wicked Armenians never cease their Mahomedan atrocities. Last night they raided a Tartar house and when Russian soldiers went to restore order, the Captain's son was shot and the ship is in mourning to-day - No shelling yesterday. A nasty lull. After many interviews I met, in the evening, for the first time, a representative of the Daghestani-Mahomedans, who put the Daghestani point of view very clearly before me. We have restored order in the Arsenal and have the ammunition supply well in hand. Machine guns and Artillery also - the present supply can be made to last 6 months.


September 15th
I am always on the move on Sundays. Here we are, on the Kruger, steaming back to Enzeli with the remnant of the brave 39th Brigade. At last the crisis, so long waited for, has come and gone, and God has been good to us. The final assault of the Turks began at 4 a.m. yesterday, by 11 a.m. they were holding the heights above the town and soon after were driving in our right. Our troops, the Staffords, Warwicks and Worcesters, fought magnificently and their 800 rifles coupled with our artillery and the local artillery under our control - about 40 guns - bore the whole brunt of the battle against, perhaps, 7000 Turks - the armoured cars too, did splendid work. At 4 p.m. I learnt that the Baku troops were, as usual, retiring, instead of fighting, and leaving my troops exposed. Bicherakov's men and his artillery did splendidly - the Armenians were no use. I, accordingly, sent Bray with a note to the Dictators informing them that now the situation was definitely lost, I proposed to take my troops on board as soon as it was dark and sail for Enzeli. He found the Dictators in a state of bewilderment and they practically said "Do what you please."

At 10 p.m. we were just ready to sail, when 2 Dictators came on board, Lemlin and Sadovsky, with orders for me to send my troops back to their positions and not to sail till I got their permission. I decided to risk it with lights out, so ordered each ship to move off independently for Enzeli and if pulled up by superior force (a gun-boat for instance) yield and parley. So far, I do not know the fate of the others. At 1 p.m. I was on the bridge with the Captain, the Commodore and Hoskyn - we tried to creep by the guardship, but she twigged us and gave three whistles to stop, we answered 3 whistles which meant assent; and then went full speed ahead. She was at anchor so unable to chase, but she opened fire as long as we were in range and effected nothing. Brave sailors! Three pompom shot came over the bridge and the man at the wheel dropped the wheel and ran like a hare. The Captain an A1 fellow, took the wheel and we carried on. And here we are in this beautiful scenery, moving merrily with a light breeze over a rippling sea as if there were never any wars in the world. In the meantime Persia has tumbled to pieces - Urmieh has fallen, the Turks are advancing in Hamadan and Kasvin, and goodness knows what lies ahead of us - chased from pillar to post. I sent a very strong wire to Baghdad and the War Office, pointing out that their policy was a bad one, but even then I could have got through if they had not run even their "bad" policy badly. They object to my impertinent criticisms, and state they would remove me from my command if they could do so, but they cannot. My conduct will be gone into later - so I suppose I shall be tried by Court Martial.

Both yesterday and the day before they shelled my H.Q. offices in the Hotel d'Europe very heavily, and very well, one high explosive burst in the room next the hall where we were all standing, blew everything to smithereens and killed no one.

I think the intention of the Baku Government was, after we had done all the fighting for them, to use us as one of their pawns for securing good conditions: "we will surrender to you British General Staff, etc etc." It would have been a great asset to them. While the fight was in progress I visited Gen. Dokuchaev, Russian C.-in-C. at intervals throughout the day. He was driven mad by allowing himself to be worried by all sorts of nonentities and spent most of his time answering telephone calls - good fellow, but useless. I found Vosskresensky, whom I regard as quite a worthless youth - actually holding him by the lappels of his coat and shaking him, and I had to interfere and V. out of the way.

I was very anxious indeed about the other boats' adventures and thanked God very deeply when I found all in the harbour except the little Armenian with which Col. Rawlinson had left loaded up with ammunition from the Arsenal.

Providence throughout guided us. The wharf from which I had originally planned the evacuation, was, I now see, quite unsuitable, under shell-fire, and in full observation of the town, who would have mobbed my soldiers. I was driven by circumstances to the new wharf which was on the edge of town and extraordinarily suitable for the purpose.


September 16th
A wire telling me to return to Baghdad. I am not offended. I have done excellent work under trying conditions, and produced very good results out of nothing in spite of apathy and misunderstanding of War Office and Baghdad. But after my telegrams they had no course but to relieve me and to try me, I suppose by Court Martial. Thank God Rawlinson and his little steamer arrived all well after having run a heavy gauntlet of fire. Armenian refugees a great problem.


September 17th
Settling up with my Russian friends and handing over - A last bathe in the Caspian.


September 18th
Left with Hoskyn and Bray to Kasvin.


September 19th
At Kasvin handing over to General Thomson.


September 20th
To Hamadan. Such pleasure to be back again in the hospitable house of the Mc.Murrays.


September 21st
Out to Abi Shini to see the Urmieh refugees.


September 22nd
Padre O'Connor. Holy Communion in the Mc.Murray's Drawing-room - just ourselves, then off for Kermanshah. A very sad parting with this homely home and these good people of incredible kindness and hospitality. Very hot and dusty - car at last broke down 30 miles out of Kermanshah, but luckily just opposite the camp of the 48th Pioneers where we stayed the night very comfortably.


September 23rd
Kermanshah - stopping with Weir the Political - My Russian A.D.C. is very ill again, I hope I shall not have to leave him behind, as it would be very hard to do without him.


September 24th
To Tak-i-giri G.H.Q. Camp at the top of the Paitak Pass. Met General Gilman the Chief of the Staff and General Beach, Chief of the Intelligence - they were not very communicative, but we talked on other topics - our splendid advance up to Acre in Palestine. I do not at all tremble for my fate, but I hate these sort of quarrels - I have insulted both the War Office and Baghdad, and my action has been right throughout - I have been quite misjudged and if I insisted on an inquiry others in high places would get into trouble and not me - but I loathe these things. The only thing that matters is one's own conscience and my conscience entirely congratulates me.


September 25th
Arrived H.Q. 14th Division at Mirjaneh and stayed with General Frazer. Met Nicholson, 37th Dopas and George Gunning, 21st Cav. also Maclachlan, 40th Pathans commanding a Brigade - such a nice atmosphere to be back once more among real soldiers.


September 26th
To Baghdad - thank God for the last of the Motor-cars for a bit after that 600 mile drive on a vile road. The Jilu refugees - poor things - blocked the road everywhere and I feel half responsible for them though it was not my fault that Government would not take up my Urmieh scheme. Billeted in No. 2 Mess - Stuart Wortley. Dined with the C.-in-C.

Further Reading:
The Battle of Baku, Azerbaijan, August 26 to September 14, 1918
Battles where Australians fought, 1899-1920
---
Citation:
The Battle of Baku, Azerbaijan, 26 August to 14 September 1918, The Diary of General Lionel Dunsterville
Posted by Project Leader at 12:01 AM EADT
Updated: Friday, 3 September 2010 11:31 AM EADT