9th LHR AIF War Diary, September 17
Topic: AIF - 3B - 9 LHR
9th LHR, AIF
9th Light Horse Regiment
War Diary, 17 September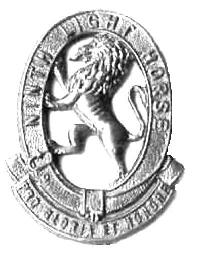 Pro Gloria et Honore - For Glory and Honour
Regimental March - Marching Through Georgia
The following entries are extracted and transcribed from the 9th Light Horse Regiment War Diary, the originals of which are held by the Australian War Memorial. There are 366 entries on this site. Each day has entries as they occurred from 1914 to 1919. In addition to the 9th Light Horse Regiment War Diary, when appropriate, entries from the 3rd Light Horse Brigade War Diary and other regiments with the Brigade will also appear. Entries from the unit history, Darley, TH,
With the Ninth Light Horse in the Great Wa
r, Adelaide, Hassell Press, 1924 will also appear from time to time. The aim is to give the broadest context to the story and allow the reader to follow the day to day activities of the regiment. If a relative happened to have served in the regiment during the Great War, then this provides a general framework in which the individual story may be told.
The Diary
1914
Thursday, September 17, 1914

See 4th Military District, South Australia for militia activities.
1915
Friday, September 17, 1915

9th Light Horse Regiment Location - Rhododendron Hill

9th Light Horse Regiment War Diary - 25 Reinforcements arrived from Egypt for A and "B" Squadrons.
1916
Sunday, September 17, 1916

9th Light Horse Regiment Location - 3½ miles east of Salmana

9th Light Horse Regiment War Diary - 0200 - Column moved off at 2000 following telegraph line - slightly north of east and at 0200 halted at a point about 1½ miles north of Point 157 (Square G.6.). Here the 3rd Light Horse Brigade, with the Singapore and Hong Kong Camel Mountain Battery, separated from the remainder of the Column - who were to push on due east and attack Mazar from the west.

The 3rd Light Horse Brigade was to work round the south of Sabkhet el Mustabig and then push east on the northern edge of the sand dunes.

0300 - At 0300 the Brigade left the northern edge of the sand dunes, reached a point about 2 miles south of Mazar at 0430. From this pint several fires could be seen in vicinity or Mazar, and at 0445 several shots were fired at the advance party from an easterly direction. The Regiment at once deployed and a semicircular line was taken up on the south and south east of Mazar. "B" Squadron on the left - "A" Squadron centre - and "C" Squadron on right with one Squadron of the 8th Light Horse Regiment on our left and the 10th Light Horse Regiment connecting this Squadron with the 2nd Light Horse Brigade, thus practically encircling the position. A number of Turks could be seen moving about the main redoubt - about a mile north from this line taken up. Numerous small rifle pits were held close to us and from these a sniping fire was kept up. The Regiment had advanced over two ridges with only one casualty - when word was received from General Royston - to withdraw - as this position was reported by aeroplane as being too strongly held with machine guns and men - for an attempt to be made to rush it.

Consequently at about 0700 the Regiment withdrew and joined the Column at the Rendezvous near Sabkhet el Mustabig.

The total casualties for the Regiment were - wounded - 2 Other Ranks. Accidentally hurt - 1 Other Rank, and 2 horses destroyed (1 wounded and 1 exhausted).

A number of Bedouin (about 12) were found and sent back to Headquarters. Undoubtedly these Bedouin act as outpost for the Turks, signalling our approach by lighting fires.

The return journey was commenced at 1100. The route being along the Telegraph Line. The Column was met by a Camel Convoy with water for the horses about 8 miles east of Salmana at about 1530. This was the first drink the horses had had for 24 hours during which time they had not been off saddled.

Salmana was reached at 1930 and the Column bivouacked for the night, leaving again at 0430 for the Camp at Amara which was reached at 0800. The total distance covered amounted to over 65 miles travelled in about 25 hours actual marching.
1917
Monday, September 17, 1917

9th Light Horse Regiment Location - Abasan el Kebir

9th Light Horse Regiment War Diary - 0530 - 0630: "A" Squadron, inspection of saddlery and equipment. "B" Squadron, bayonet fighting. "C" Squadron, Hotchkiss Rifle training.
At 1130 Butler, General and General Officer in Command Division inspected horses.
1918
Tuesday, September 17, 1918

9th Light Horse Regiment Location - Ludd area

9th Light Horse Regiment War Diary - Training as per syllabus. Four Cadre Non Commissioned Officers marched in from Moascar. Regimental Order No 9 issued. Regimental Order No 10 issued.

Cozens, 396 Armourer Sergeant EL, appointed as Regimental representative Australian War Trophies Museum.

Commanding Officer attended Commander in Chief's Conference at Divisional Headquarters when forthcoming operations were briefly explained to Commanding Officers. Practically no written orders were received reference forthcoming operations except necessary administrative orders which were very much abbreviated.

Ragless, Captain BB, detailed to command Divisional B2 Echelon during operations.

Today finished the period of intensive training and although the keenest interest had been displayed by all ranks during the whole of the training lasting 14 days, everyone appeared to be pleased at the thought of once again participating in major operations.
1919
Wednesday, September 17, 1919

9th Light Horse Regiment Location - Adelaide

9th Light Horse Regiment War Diary - Regiment disbanded.
Previous: 9th LHR AIF War Diary, 16 September
Next: 9th LHR AIF War Diary, 18 September
Sources:
See: 9th Australian Light Horse Regiment, Contents
Australian Light Horse Studies Centre, AIF War Diaries of the Great War, Site Transcription Policy

Further Reading:
9th Australian Light Horse Regiment, Roll of Honour
Battles where Australians fought, 1899-1920
---
Citation:
9th LHR AIF War Diary, 17 September
Posted by Project Leader at 12:01 AM EADT
Updated: Thursday, 16 September 2010 10:15 AM EADT