The Battle of Bitapaka, New Guinea, 11 September 1914, Burnell's Photographic Essay, 1914, Part 1
Topic: BatzNG - Bitapaka
The Battle of Bitapaka
New Guinea, 11 September 1914
Burnell's Photographic Essay, 1914, Part 1
A pictorial essay published shortly after the capture of German New Guinea put together by F.S. Burnell. While the book is unabashed propaganda, the photographs in it at times illustrate aspects of the expedition and Rabaul. The following are pictures from the book.

F.S. Burnell, How Australia took German New Guinea - An Illustrated Record of the Australian Naval & Military Expedition Force, Sydney, 1915.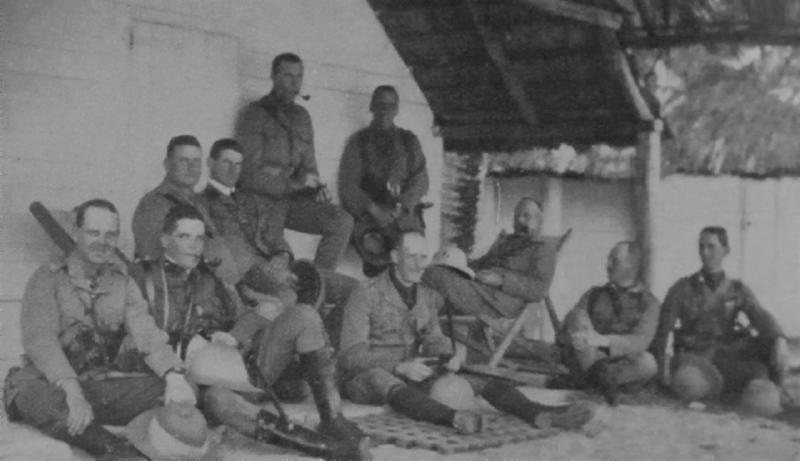 Officers of the Expedition resting at Palm Island.
Left to right: Standing Captain Travers (Intelligence Officer), Lieutenant Manning; middle row, seated, Major Beadsmore, Lieutenant Basil Holmes, ADC, Colonel William Holmes, DSO, VD (Brigadier); on the ground, Captain Macpherson, Lieutenant McDowell, Lieutenant Keith Heritage (Supply and Transport Officer), Major Heritage (Brigade Major).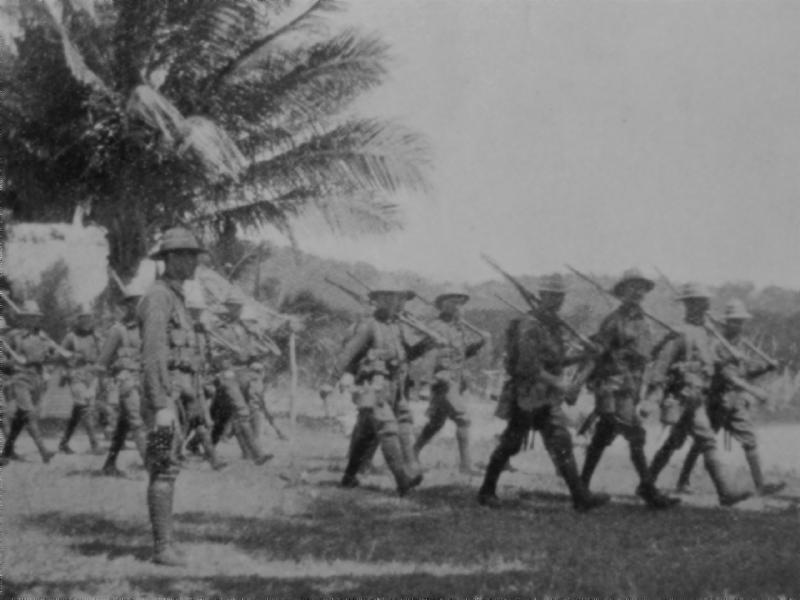 Drilling the troops on Palm Island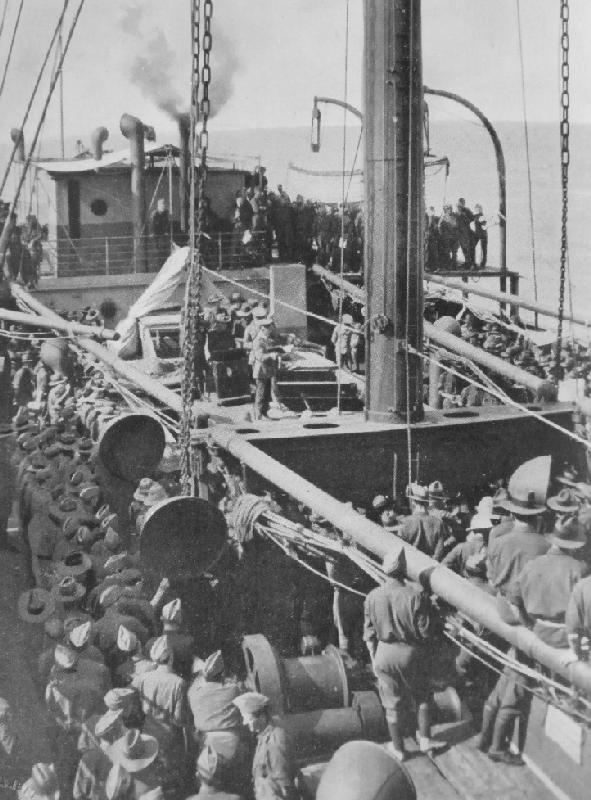 Church Parade held on the decks of the Berrima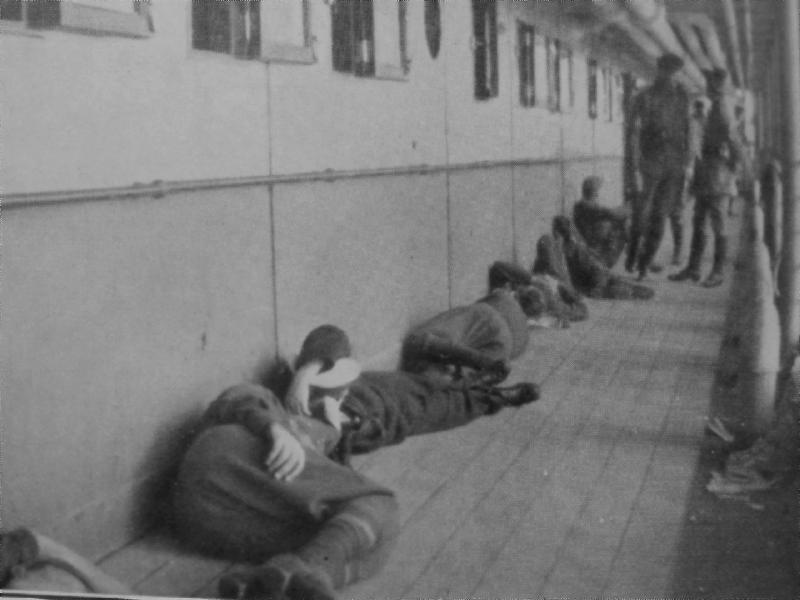 Sea sick troops on the deck of the Berrima
Further Reading:
The Battle of Bitapaka, New Guinea, 11 September 1914
The Battle of Bitapaka, New Guinea, 11 September 1914, Allied Forces, Roll of Honour
Battles where Australians fought, 1899-1920
---
Citation: The Battle of Bitapaka, New Guinea, 11 September 1914, Burnell's Photographic Essay, 1914, Part 1
Posted by Project Leader at 12:01 AM EADT
Updated: Thursday, 3 February 2011 3:17 PM EAST