Australian Service Personnel, Photograph Albums, Boer War Aboriginal Servicemen, Album Contents
Topic: AAC-Photo Albums
Australian Service Personnel
Photograph Albums
Boer War Aboriginal Servicemen, Album Contents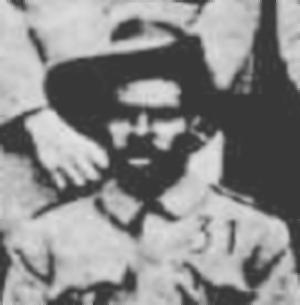 Trooper King, Black Tracker, 1st ACH (NSW)
The following items are a miscellaneous collection of material relating to the various Aboriginal men who served in South Africa during the Boer War.
From the Desert Column Forum
The individual items listed below were considerably expanded on the Desert Column Forum to accept additional information regarding the various topics. These entries have been added as a distinct "desert-column" link beneath the Album entry.
Listings in the Album:
Trooper King
Trooper KING, Black Tracker, 1st ACH (NSW)

http://desert-column.phpbb3now.com/viewtopic.php?p=11751#p11751

http://desert-column.phpbb3now.com/viewtopic.php?p=11860#p11860
263 Private Arthur James PHILLIPS

http://desert-column.phpbb3now.com/viewtopic.php?p=11798#p11798

http://desert-column.phpbb3now.com/viewtopic.php?p=11800#p11800

Medal Roll, 263 Private Arthur James PHILLIPS, 4VIB

263 Private Arthur James PHILLIPS, 4VIB, Medal Roll 1

http://desert-column.phpbb3now.com/viewtopic.php?p=11951#p11951

Medal Roll, 263 Private Arthur James PHILLIPS, 4VIB

263 Private Arthur James PHILLIPS, 4VIB, Medal Roll 2

http://desert-column.phpbb3now.com/viewtopic.php?p=11952#p11952

Medal Roll, 263 Private Arthur James PHILLIPS, 4VIB

263 Private Arthur James PHILLIPS, 4VIB, Medal Roll 3

http://desert-column.phpbb3now.com/viewtopic.php?p=11953#p11953

http://desert-column.phpbb3now.com/viewtopic.php?p=12056#p12056
George Valder Report

George Valder Report, 1910, p. 14

Australian Aboriginal references in the George Valder Report, 1910, p. 14

http://desert-column.phpbb3now.com/viewtopic.php?p=12055#p12055
Further Reading:
2nd Anglo-Boer War, Battles
Australian Service Personnel, Photograph Albums
Battles where Australians fought, 1899-1920
---
Citation:
Australian Service Personnel, Photograph Albums, Boer War Aboriginal Servicemen, Album Contents
Posted by Project Leader at 6:55 PM EADT
Updated: Tuesday, 10 July 2012 12:44 PM EADT