Major Alfred William Robin, 1st Contingent, New Zealand
Topic: BW - NZ
New Zealand, 1st Contingent
Major Alfred William Robin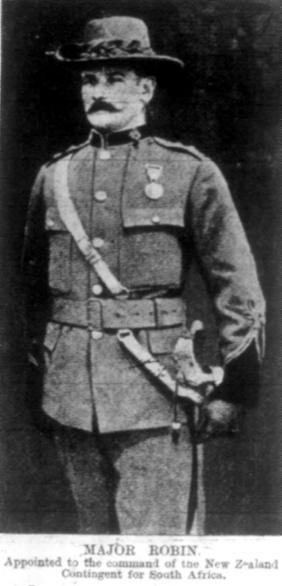 Major Alfred William Robin
[Sydney Mail, 28 October 1899, p. 1049. ]
Major Alfred William Robin, First Contingent, No 2 Company. Embarked from Wellington on the SS "Waiwera", 21 October 1899.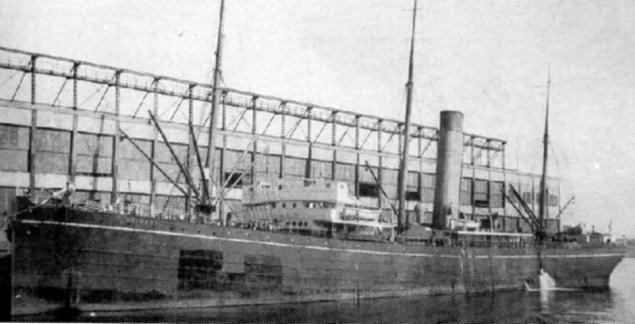 SS Waiwera
General Robin was born in Australia in 1860 and came to Dunedin with his parents in 1864. He was educated at the Union Street School and the Otago Boys' High School, and was apprenticed to his father, a well-known North Dunedin coach-builder, James Robin.
The family business, a lucrative one, contented him for many years, but in the meantime he was devoting all his spare time, and not a little of the firm's, to the volunteer service, which was one of the prime diversions of energetic youth in those days.
He joined the Mounted Rifles, and when he reached the rank of captain in the Otago Hussars he had started along a road which more than once in the seventies and eighties brought the highest military preference. He led the New Zealand Mounted Troop at Queen Victoria's Jubilee in London in 1897, and on his return, despite his mature years, he forsook the security of the family business for a permanency in the New Zealand Forces. He assumed command of the Otago Mounted Rifles, and then became mounted infantry instructor to the New Zealand Forces.
It was in this capacity that he was given command of the 1st New Zealand Contingent in the South African War, in which he won the Queen's Medal, with five clasps.
On his return, while commander of the Otago Military District, he was awarded the C.B. Seven years later he joined the General Staff, and in 1912, as General Officer Commanding the New Zealand Forces, he went to London as New Zealand representative on the Imperial General Staff.
He left Whitehall on his return to New Zealand in 1914, and during the First World War commanded the New Zealand Forces at home.
When he retired from the forces in 1920 he was created K.C.M.G., and accepted the post of Acting Administrator of Samoa, which had only just passed into New Zealand jurisdiction. He spent two years in Samoa and retired to Wellington in 1922, where he died, unmarried, on 2 June 1935.
---
Citation: Major Alfred William Robin, 1st Contingent, New Zealand
Posted by Project Leader at 12:01 AM EADT
Updated: Sunday, 9 May 2010 10:03 PM EADT