Australian Society, 1899 - 1920, General Items, Movie Advertisements, December 1917
Topic: Gen - Australia
Australian Society, 1899 - 1920
General Items
Movie Advertisements, December 1917
The popular entertainment available gives a good indication as to the psychological state of the society. Those stories that resonate the most will be in the greatest demand. The following is a snapshot of the various popular movie advertisements for December 1917 giving a clear picture as to what concerned Australians the most.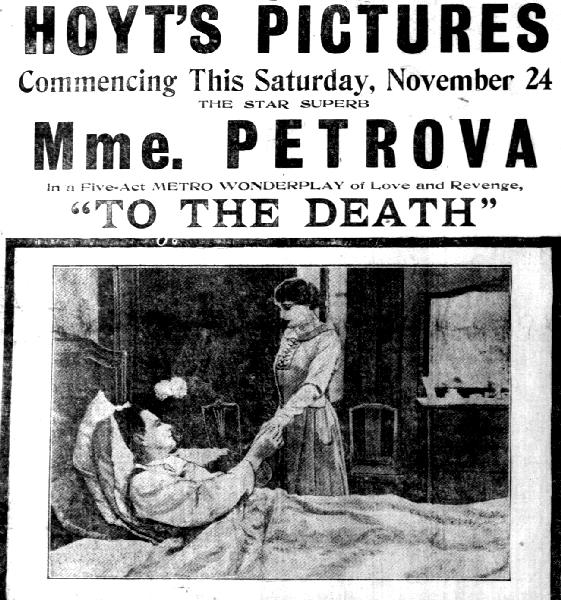 Madam Petrova, "To the death"
Miss Petrova was a popular star in Australia. The audiences could not get enough of her films. "To the death" seems to strike the appropriate theme for the era.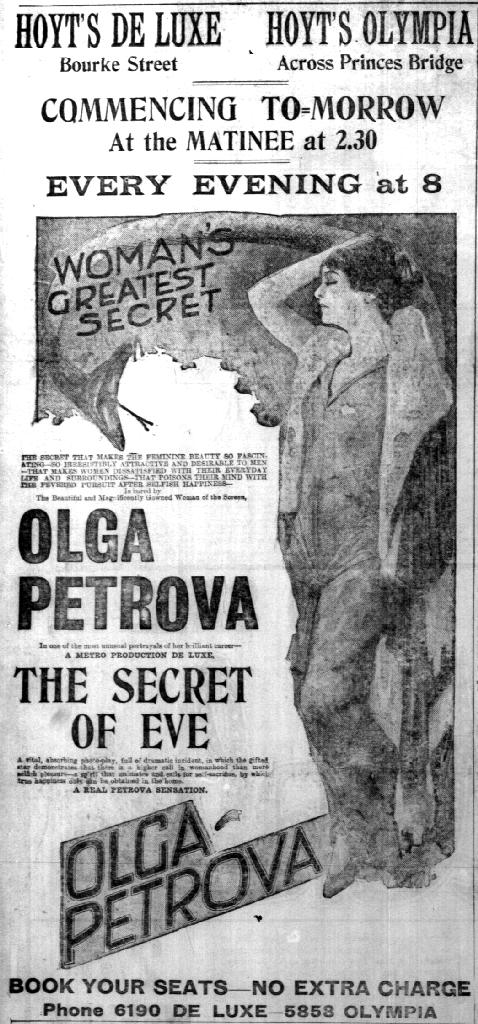 Madam Petrova, "The Secret of Eve"
And this was the first of many remakes of this particular movie. Again, Olga Petrova is the leading star of the movie.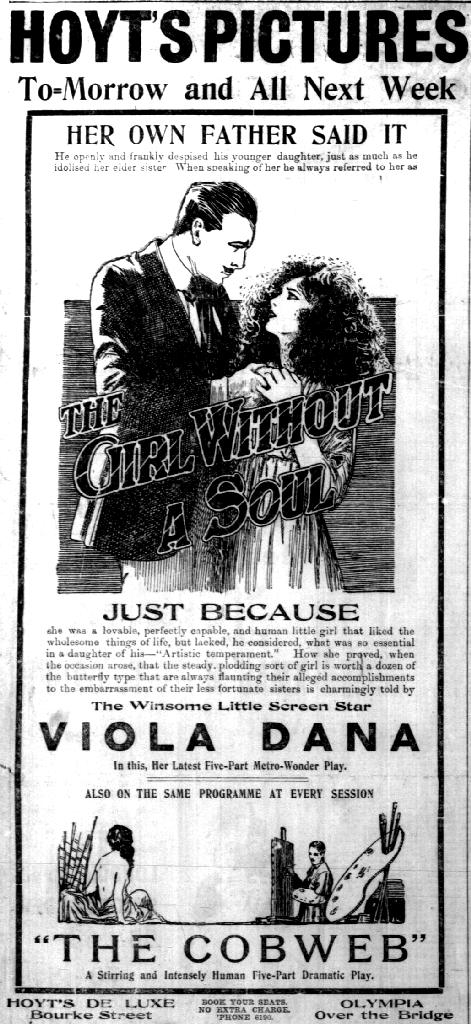 Voila Dana, "The Girl Without a Soul"
In competition to Olga Petrova was Voila Dana, although her career was not as spectacular.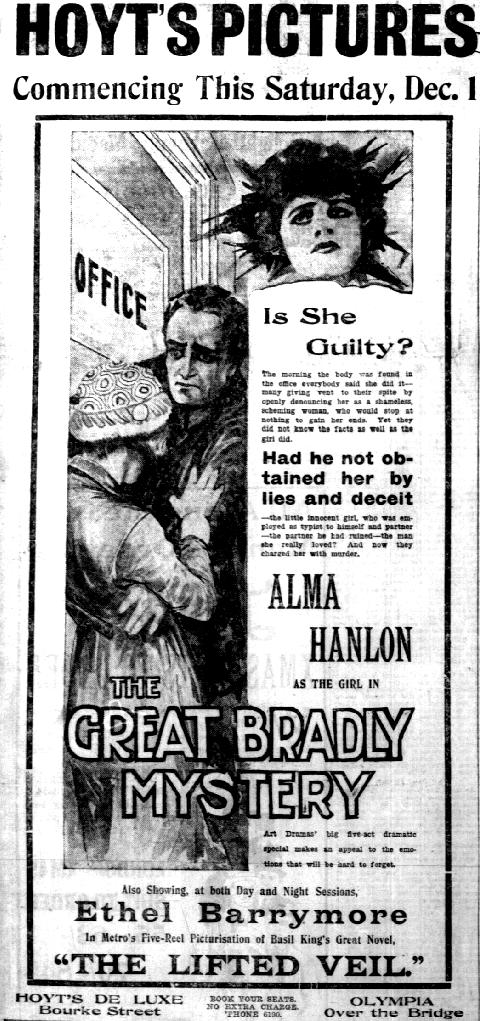 Alma Hanlon, "The Great Bradly Mystery "
And the classic who dunnit with the chief suspect being the dupe of someone else.
Finally: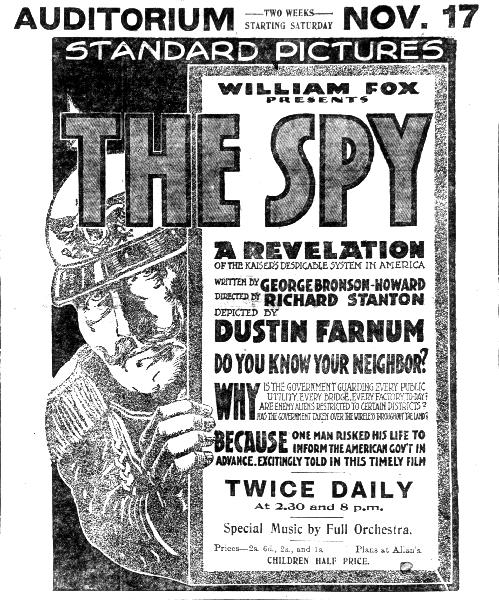 William Fox presents, "The Spy"
The ultimate movie that stirred the fires of paranoia at home. Anyone could be a spy for Kaiser Bill. This paranoia found expression in many different areas, especially with a multitude of letters sent to authorities pointing out that a neighbour was a spy, especially if that person happened to have a German sounding name.
The popular movies displayed one main theme - the exploration of femininity. This was only natural as the bulk of the audience goers at this time were women. As the war made more demands upon women, the art form of movies explored these aspects which appeared to be very popular themes amongst the public.
Further Reading:
Battles where Australians fought, 1899-1920
---
Citation: Australian Society, 1899 - 1920, General Items, Movie Advertisements, December 1917
Posted by Project Leader at 2:19 PM EADT
Updated: Sunday, 8 August 2010 11:04 PM EADT