The Battle of Poelcappelle, Belgium, 9 October 1917, Outline
Topic: BatzWF - Westn Front
The Battle of Poelcappelle
Belgium, 9 October 1917
Outline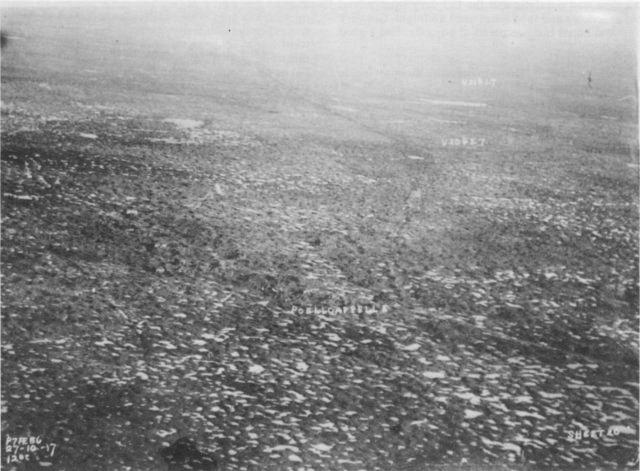 Poelcappelle as seen from the air, 27 October 1917.
Poelcappelle, an attack launched on 9 October 1917, as a direct consequence of the apparent easy success five days earlier of the British stroke at Broodseinde (q.v.). Despite the rain which had begun on the eve of that battle and had become torrential since then, British planners were convinced that a further hammer blow at the German line would be sufficient to shatter the enemy's morale. This view ignored indications that the step-by-step approach pursued since 20 September could not be repeated indefinitely, regardless of the weather.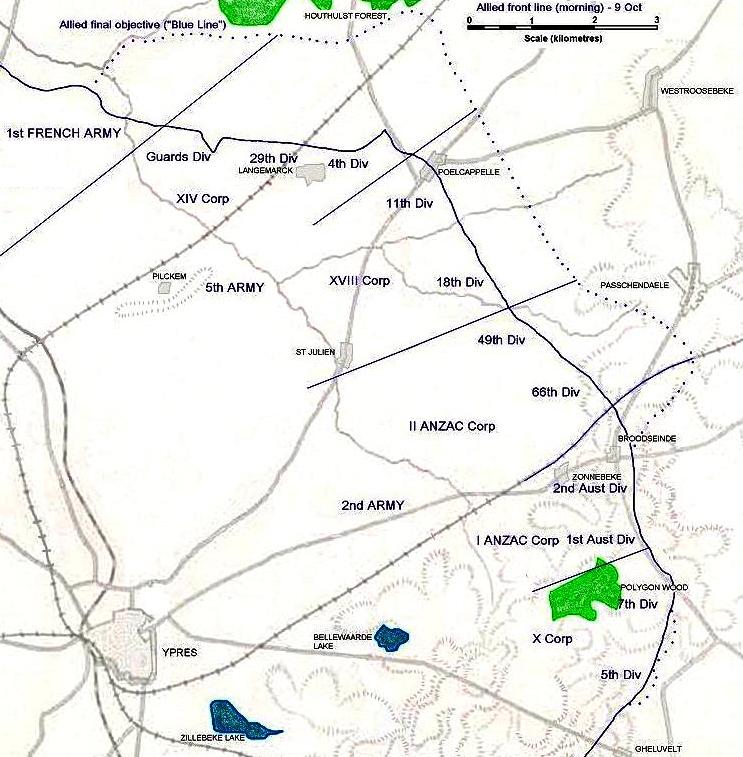 Map detailing the operations around Poelcappelle.
In fact, even without the onset of rain the low-lying ground now being encountered was poorly drained and so sodden that passage was difficult. This meant that guns and ammunition needed for the protective barrages integral to the British tactics were having difficulty getting forward anyway, whereas recent augmentation of the German artillery's strength meant that enemy barrages were increasing in ferocity. British optimism was also fuelled by the relatively large number of enemy dead found on the Broodseinde battlefield, it not being then realised that this derived from a change in German tactics aimed at overcoming tile inability to get counter-attack formations forward for use when needed. At Broodseinde the enemy front areas had been packed with troops to meet the expected assault, with the result that both garrison and reaction forces were caught by the covering British barrages.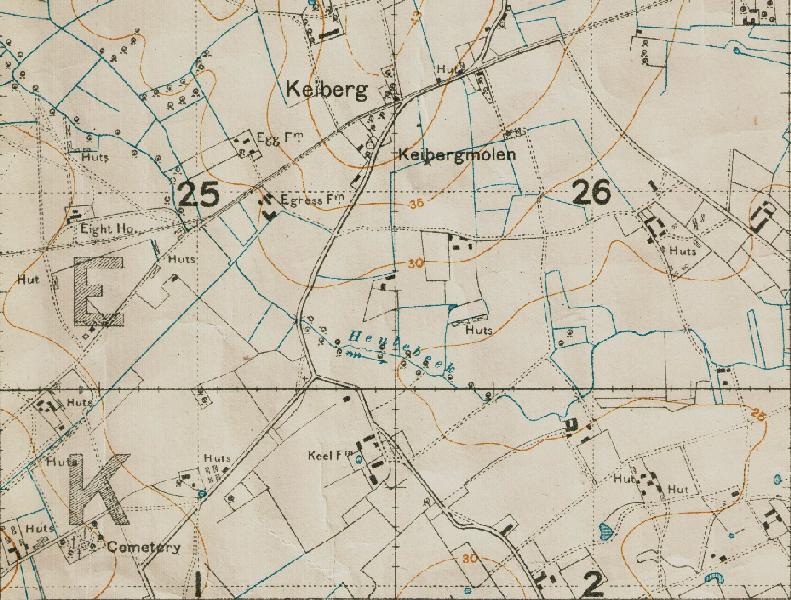 Map detailing the area around Keiberg Ridge in October 1917.
In such a climate of deceptive expectation, the operation at Poelcappelle was launched along a ('rout of more than twelve kilometres at 5.20 a.m. on 9 October, the aim being to approach the considerable village of Passchendaele on the next section of the main ridge. The main effort along the Anzac front involved two British divisions then manning the 11 Anzac Corps line, with the 2nd Australian Division going forward from the I Anzac Corps area on the right to secure their southern flank by seizing another ridge called the Keiberg. The whole advance foundered in the mud, and although the Australians made some ground for a time they could not hold these gains without support and were driven back. The misguided venture resulted in 1,250 Australian casualties, for no purpose.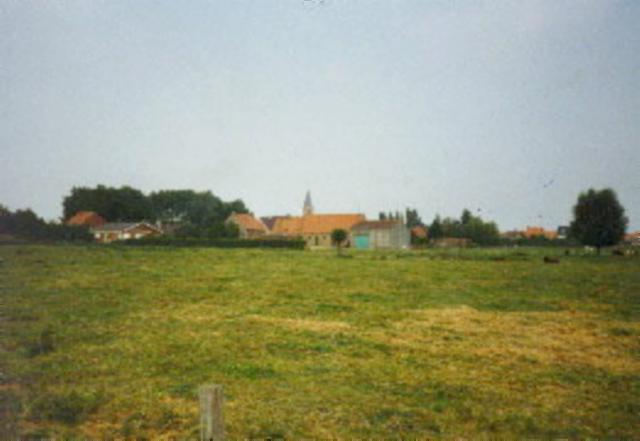 The soft folds of green fields contrast greatly with the 1917 scene at Poelcappelle.
Extracted from the book produced by Chris Coulthard-Clark, Where Australians Fought - The Encyclopaedia of Australia's Battles, Allen and Unwin, Sydney, 1998, p. 133.


Additional References cited by Chris Coulthard-Clark:

C.E.W. Bean, (1933), The Australian Imperial Force in France 1917, Sydney: Angus & Robertson.
Further Reading:
The Battle of Poelcappelle, Belgium, 9 October 1917
The Battle of Poelcappelle, Belgium, 9 October 1917, Roll of Honour
Battles where Australians fought, 1899-1920
---
Citation:
The Battle of Poelcappelle, Belgium, 9 October 1917, Outline
Posted by Project Leader at 12:01 AM EADT
Updated: Friday, 8 October 2010 5:51 PM EADT