Welcome to
Bert Schramm's Photo Album
.

Bert Schramm
2823 Private Herbert Leslie SCHRAMM, a 22 year old Farmer from Whites River, South Australia. He enlisted on 17 February 1916; and at the conclusion of the war Returned to Australia, 10 July 1919.
During part of the course of his military service with the AIF, Bert Schramm took many photographs of scenes he encountered during his service in Palestine and Syria. Bert was not a man of letters so these photographs gave a vivid description of his daily life. Bert made a promise to his sweetheart, Lucy Solley, that he would do so after he received camera from which these photographs were made. As a Brigade Scout since September 1918, he took a lead part in the September Offensive by the Allied forces in Palestine. Coupled with Bert's diary entries which are placed alongside those of the 9th Light Horse Regiment to which he belonged and to the 3rd Light Horse Brigade to which the 9th LHR was attached. On this basis we can follow Bert in the context of his formation and his photographs.
The photographs are placed and titled in in the same order and manner as they appear in the album. Where possible, commentary and links are given to provide additional information.
For a comprehensive listing of photographs in the album, see:
Bert Schramm's Photo Album, Contents
Should any further details be sought, see Australian Light Horse Studies Centre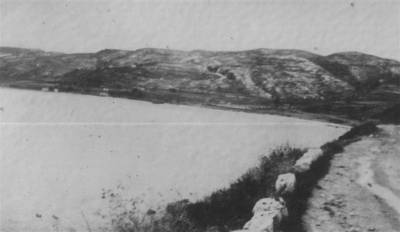 On the Tripoli - Beirut road