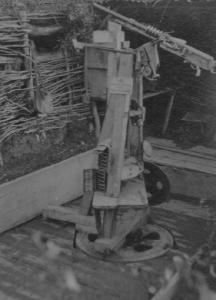 French Anti-Aircraft Gun on the Western Front
This is a picture of an ordinary French anti-aircraft gun sited in a trench on the Western Front. The humour is in the notice attached to the gun.
It reads in French:
"Tirs contre avions Appareil Grasset
"Fire against aircraft - Grasset device"
The instruction appears quite obvious to anyone seeing the gun.