Edward John Culloton album was a collection that followed him through his service with the 10th Light Horse Regiment, AIF from 1914 to his return to Australia in August 1919.
For a comprehensive listing of photographs in the album, see:
Trooper Edward John Culloton Photograph Album, Contents
Should any further details be sought, see Australian Light Horse Studies Centre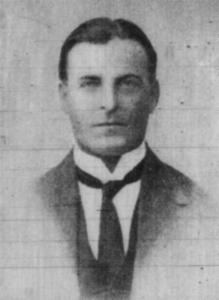 Francis Maitland Wyborne Parker
From the
Sydney Mail
, 12 May 1915, p. 31:
Major PARKER, D.S.O., who died suddenly in Egypt, was one of the most promising officers with the Australian Expeditionary Forces in Egypt, and one of the most popular men in Western Australia in legal, military, and social circles. He was the eldest son of air Stephen Parker, formerly Chief Justice of the State, and a grandson of the late George Walpole Leake. He married in 1901 Miss Dorothy Stenhouse, daughter of Mr. John Stenhouse, of Melbourne Mrs. Parker was in London when her husband's death was announced.
Death: 18 March 1915