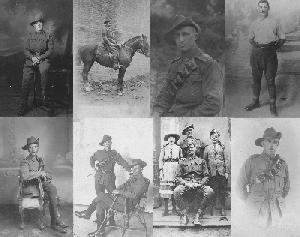 The Frederickson Photograph Collection
The following album is comprised of 8 photographs donated by Hugh Frederickson of people who meant a great deal to his father, Andrew Frederickson during the Great War.
From this group, three photographs can be readily identified and these are listed at the beginning of the album.
Sadly, the balance are now nameless faces until someone is able to identify them.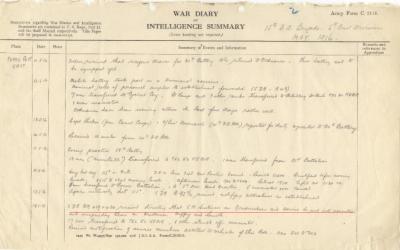 15th Field Artillery Brigade War Diary, 18 May 1916
15th Brigade Australian Field Artillery War Diary Entry, 18 May 1916:
3DA BM 429 + 430 received directing that CM Sentences on Fredericksen and Harris be put into execution and suspending those on Henderson, Duffey and Smith.
15th Brigade Australian Field Artillery : Date of Court Martial - 9 May 1916
SMITH V : Service Number - 504 : HENDERSON F E 1484 : DUFFEY C 1545 : FREDRICKSON A M 424 : HARRIS H S 3317
Those mentioned as Court Martialed on 9 May 1916:
Victor SMITH
Frank Edward HENDERSON
Claude DUFFEY
Arnold Marius FREDERIKSEN
Herbert George HARRIS