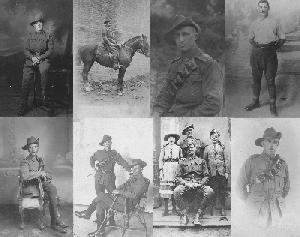 The Frederickson Photograph Collection
The following album is comprised of 8 photographs donated by Hugh Frederickson of people who meant a great deal to his father, Andrew Frederickson during the Great War.
From this group, three photographs can be readily identified and these are listed at the beginning of the album.
Sadly, the balance are now nameless faces until someone is able to identify them.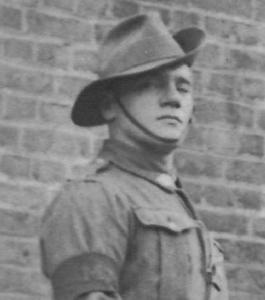 Reginald Norman KEMP
952 Private Reginald Norman KEMP, a 20 year old Farmer from Booningba, Queensland. He enlisted on 23 December 1914; and was allotted to the 5th Light Horse Regiment, 5th Reinforcement, which embarked from Newcastle, New South Wales, on board HMAT A57 Malakuta on 17 May 1915. At the conclusion of the war Returned to Australia, 2 August 1919.