Welcome to the
Gallipoli Album, May 1915
.
As casualties lists from the Gallipoli Campaign became known in Australia from early May 1915, it became a practice to publish a photograph of individuals. These photographs were supplied by the families of the person on the casualty list. There were few photographs published in relation to the number of casualties listed. To give the extent of the human tragedy that unfolded, the photographs were extracted from the various newspapers and placed in this album. Each photograph is clearly identified to an individual and brief details are given as a short biography.
For a comprehensive listing of photographs in the album, see:
Gallipoli Album, May 1915, Contents
Finding service information.
Navigating the National Archives Service File
Should any further details be sought, see Australian Light Horse Studies Centre
Lest We Forget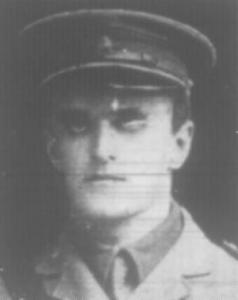 Clive Neilson Reynolds HUNTLEY
LIEUT HUNTLEY
Lieutenant Clive Neilson Reynolds Huntley, among those reported killed in action, was born in 18 and received his first appointment to the Australian Engineers in September, l914, as a 2nd lieutenant. He was attached to the 5th Field Company (Sydney), under Lieut.-Col. Spain, V.D., and went to the front with the divisional Engineers, under Major SHE Barraclough.
Lieut. Huntley, who was born and educated in Sydney, was 30 years of age. Prior to enlisting, he was a civil engineer and draughtsman in the Department of Works. While in this capacity he was employed in the demolition of the Zig-zag. The dead officer was well known in sailing circles, having for many years been associated with the Snails Bay Amateur Sailing Club, a body of which his brothers are also well-known members. His parents reside at Snails Bay.
The Sydney Morning Herald, Thursday 13 May 1915, page 10.
Lieutenant Clive Neilson Reynolds HUNTLEY, a 29 year old Engineering draughtsman from 1 Wharf Road, Snail's Bay, Balmain, New South Wales. He enlisted on 26 September 1914 and was allotted to the 1st Field Company Engineers which embarked from Sydney, New South Wales, on board HMAT A19 Afric on 18 October 1914. During the Gallipoli Campaign he Died of Wounds, 4 May 1915.
Sydney Mail, 19 May 1915, p. 18.