This Album is a small collection published by Lieutenant Bisdee, VC, called "Snapshots on the Field". They are extracted from the book written by John Bufton called,
Tasmanians in the Transvaal War
, which was printed and published in Launceston in 1905.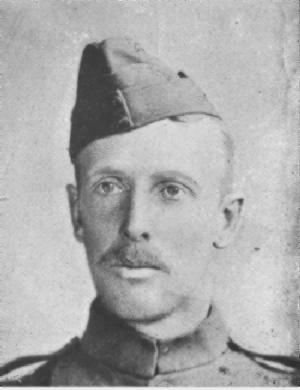 John Hutton BISDEE
John Hutton Bisdee VC, OBE (28 September 1869 – 14 January 1930) was an Australian recipient of the Victoria Cross.
When Bisdee was 30 years old, and a Trooper in the Tasmanian Imperial Bushmen, Australian Imperial Force during the Second Boer War when the following deed took place for which he was awarded the VC.
On 1 September 1900 near Warm Bad, Transvaal, South Africa, Trooper Bisdee was one of an advance scouting party passing through a narrow gorge, when the enemy suddenly opened fire at close range and six out of the party of eight were wounded, including two officers. The horse of one of the wounded officers bolted and Trooper Bisdee dismounted, put him on his own horse and took him out of range of the very heavy fire.
Bisdee later served as a Lieutenant Colonel in the First World War, where he was awarded an Officer of the Order of the British Empire, as well as being Mentioned in Despatches.
The 1st Tasmanian Imperial Bushmen embarked from Hobart, Tasmania on 26 April 1900 and returned to Tasmania on 5 August 1901.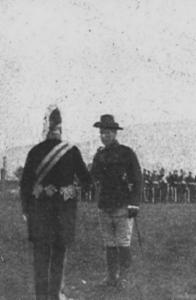 Lieutenant Bisdee receiving his VC