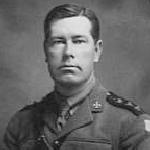 Ernest Northcroft MERRINGTON
Ernest Northcroft MERRINGTON, 38 year old Presbyterian Clergyman of the St Andrews Presbyterian Church, Creek Street, Brisbane, Queensland and married to Flora Merrington, of 'Northcroft', Crowther Street, Hillend, Sth, Brisbane, Queensland. He enlisted on 8 September 1914 as a Chaplain (Class 1) in the Chaplains' Corps.
During the Gallipoli Campaign, Merrington maintained a diary which after the war, he had transcribed and sent to Dr CEW Bean as additional information regarding this particular history.
This transcribed diary and a series of collectables and photographs form part of this album. Each diary page is posted twice, the first post being a full sized document while the second is of smaller size.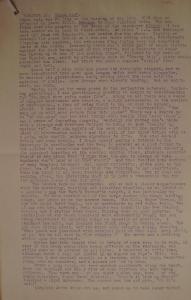 Merrington Diary, Chapter IX, Under Fire, p. 1