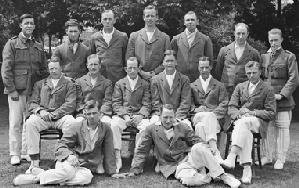 The AIF XI South African Touring Team, 1919
At the conclusion of the Great war, an AIF Test Team XI was selected to tour of South Africa in 1919 as a moral boosting initiative. From 18 October to 12 December 1919, 1919, the team played 10 matches of between 3 to 5 days, depending upon the team they were up against.
This album attempts to documents the features of this series.