9th LHR, AIF, Roll of Honour, Henry Richard Alfred Pix
Topic: AIF - 3B - 9 LHR
9th LHR, AIF

9th Australian Light Horse Regiment
Roll of Honour
Henry Richard Alfred Pix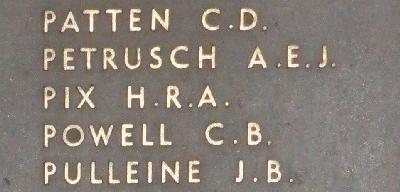 Henry Richard Alfred Pix's name on the Roll of Honour, Australian War Memorial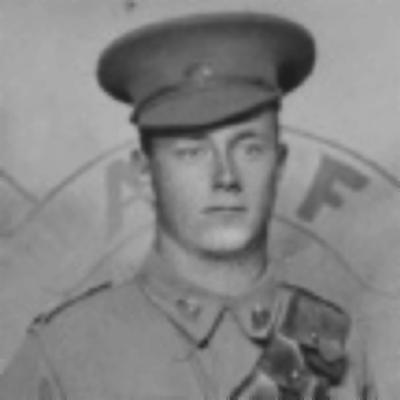 Henry Richard Alfred Pix
A brief military biography of Henry Richard Alfred Pix
Conflict: 1914-1918.
Embarkation Age: 23.
Embarkation details: Unit embarked from Melbourne, Victoria, on board HMAT A26 Armadale on 12 February 1915.
Embarkation Roll number: 10/14/1.
Embarkation Unit name: 9th Light Horse Regiment, A Squadron.
Enlistment date: 11 September 1914.
Fate: Killed in Action 23 December 1916.
Marital status: Single.
Next of kin: Sister, Miss Ethel May Pix and Florence Pix, YWCA Adelaide, SA c/- A McDonald, Crystal Brook, South Australia.
Occupation: Labourer.
Panel number, Roll of Honour, Australian War Memorial: 7.
Place of burial: Kantara War Memorial Cemetery (Row A, Grave No. 164), Egypt.
Place of death or wounding: Magdhaba, Sinai Peninsular, Egypt.
Rank at death: Lance Corporal [L Cpl].
Rank on enlistment: Private.
Regimental number: 179.
Religion: Church of England.
Unit from Nominal Roll: 9th Light Horse Regiment.
War Grave Register notes: 179 Lance Corporal. Henry Richard Alfred PIX, 9th Australian Light Horse. Killed in action 23rd December 1916. Age 25. Son of Alfred and Annie Pix. Native of Melbourne, Australia. A. 164.
Lest we forget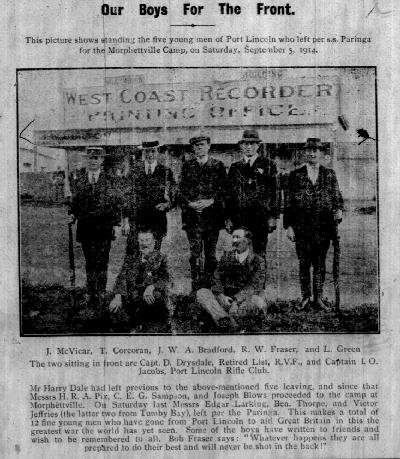 West Coast Recorder, 16 September 1914, p. 2.

The transcription:
Mr Harry Dale had left previous to the above-mentioned five leaving, and since that Messrs H. R. A. Pix, C. E. G. Sampson, and Joseph Blows proceeded to the camp at Morphettville. On Saturday last Messrs Edgar Larking, Ben Thorpe, and Victor Jeffries (the latter two from Tumby Bay), left per the Parina. This makes a total of 12 fine young men who have gone from Port Lincoln to aid Great Britain in this the greatest war the world has yet seen. Some of the boys have written to friends and wish to be remembered to all. Bob Fraser says: "Whatever happens they are all prepared to do their best and will never be shot in the back!"
Sources Used:
National Archives Service File.

Embarkation Roll, AWM8, Class 10, Light Horse.

Nominal Roll, AWM133, Nominal Roll of Australian Imperial Force who left Australia for service abroad, 1914-1918 War.

Roll of Honour, AWM145 Roll of Honour cards, 1914-1918 War, Army.

CWGC files, Commonwealth War Graves Commission, Debt of Honour Register.

Collected Records of Steve Becker.
Further Reading:
9th Australian Light Horse Regiment, Roll of Honour
The Battle of Magdhaba, Sinai, December 23, 1916, Roll of Honour, Australia and New Zealand
Battles where Australians fought, 1899-1920
---
Citation:
9th LHR, AIF, Roll of Honour, Henry Richard Alfred Pix
Posted by Project Leader at 12:01 AM EAST
Updated: Saturday, 21 November 2009 4:05 PM EAST