Donations - Keep our story ALIVE
Topic: A - Using the Site
Donations
Keep our story
ALIVE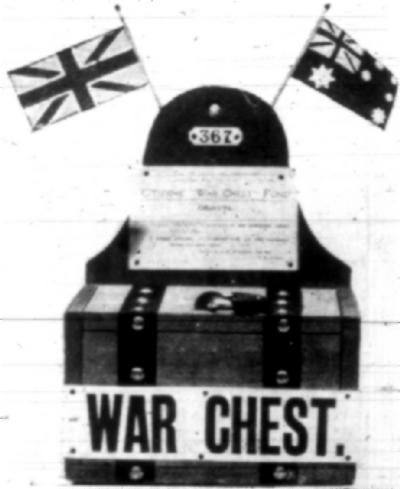 The Citizens' War Chest Fund collection box
[From: Sydney Mail, 28 July 1915, p. 7. ]
If you liked our work or an answer you have received then consider making a donation for this service. Our site is funded by public donations and your donation is essential. We have no government grants nor any other major sponsorship support. Our efforts are directed towards making up the large public information deficiency and so are busy adding to the site and answering all queries that arrive. The site has been built through the efforts of highly motivated volunteers. All people associated with the site get their rewards from service. As part of their spirit, the majority of costs needed to run the site are met by the generosity of these volunteers.
As the popularity of the site increases, so do our costs and your donation is vital to keep this site alive. Donations mean that we are free to pursue studies that produce authentic and accurate results. The result is that we are free from institutional biases that creep into those bodies who are reliant upon one source of funds. By being independent we are able to tell the story as it is. There are no embellishments or gimmicks which pander to the paying authority. The consequence is a story that truly reflects out history and so let us share a realistic and common heritage, one that allows everyone to join and become part of that story. This is the cement that glues our great country.

This is where you can come in. It is your chance to become part of this important work. By donating, you add your support to this growing work. Everyone available can help in their own way. Donating is an important part of the work. Funds help to keep this story alive. Become part and make your donation.

It's easy. You can do it on the net. Just go to your banking site and make a deposit in our special account. Then send us a letter telling us of your generous participation. We acknowledge each donation personally. This ensures the right person gets the credit and you can be sure that your donation arrived safely and will be used in this great work.

Here are the details:
Donations may be paid to:

IMB Ltd

BSB: 641-800

Account Number: 200599615

When you have made your donation, please send an email to us to this address:
Australian Light Horse Studies Centre
australian.light.horse.studies@gmail.com
Thanks for your contribution and becoming part of this great national enterprise to pass on to out future generations an accurate story of our past. This is who we are and these are our values.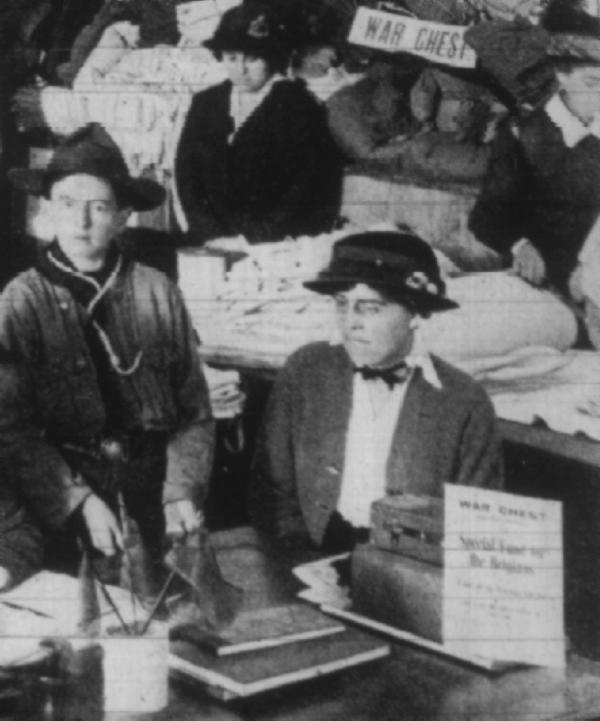 War Chest Depot
[From: Sydney Mail, 28 July 1915, p. 7. ]

Helping our soldiers: Citizens' War Chest.

The Citizens War Chest Fund, though not one of the largest of the patriotic funds has perhaps the greatest number of contributors. It was started with the idea of collecting the smaller offerings of the wage-earners, and now there are few factories, shops, or offices in New South Wales where the little War Chest is not a familiar sight.
Australians have always been a generous people and your donation confirms that belief. Thank you for your support.
From all of us at the Australian Light Horse Studies Centre.
---
Citation: Donations - Keep our story ALIVE
Posted by Project Leader at 12:01 AM EADT
Updated: Wednesday, 27 July 2011 11:55 AM EADT