Light Horsemen who enlisted in 1914 and served over 5 years
Topic: AIF - Misc Topics
Light Horsemen who served the entire Great War
The following list is all the known Light Horsemen who enlisted in August 1914 and were discharged or returned to Australia over 5 years from the commencement of their service as per the Attestation Papers. There are 51 men on this list.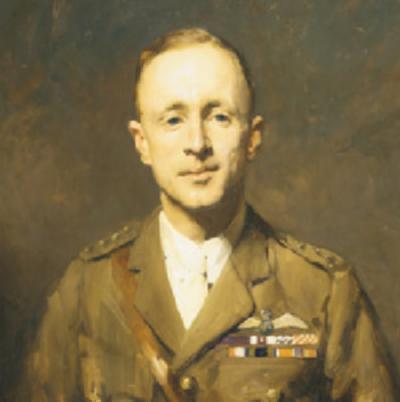 Ross MacPherson Smith

[From: Portrait by WB McInnes, AWM ART03179.]
Five Year Service List for the Light Horse
The list gives the names of every man in the Light Horse who served over five years from the date of enlistment. Each record commences with the Regimental Service Number, the rank attained on enlistment, the first names of the man followed by his surname, the last known occupation of the man prior to enlistment, the date of enlistment, the last residential place of the man, his state of enlistment followed by the date of enlistment, the unit in which the man enlisted and the ultimate fate of the man in the record. The link is to the National Archives Serviceman's File.
The most notable man from this list was Ross MacPherson Smith, pictured above, whom along with his brother and two other men, flew from Britain to Australia in 1919. Another notable man was the literary luminary, 143 Driver Arthur Upfield, who rose to fame as a novelist specialising in crime and mystery. His sleuth was a part Aboriginal detective, Napoleon "Bony" Bonapart. [See: Arthur Upfield (1890-1964).]
Acknowledgement:
Special thanks are given to Steve Becker who has generously provided additional names for the list.
---
Citation:
Light Horsemen who enlisted in 1914 and served over 5 years
Posted by Project Leader at 9:29 PM EAST
Updated: Saturday, 22 November 2008 8:35 AM EAST