The Loyd Lindsay Competition
Topic: Militia - LH
The Loyd Lindsay
A Cavalry Competition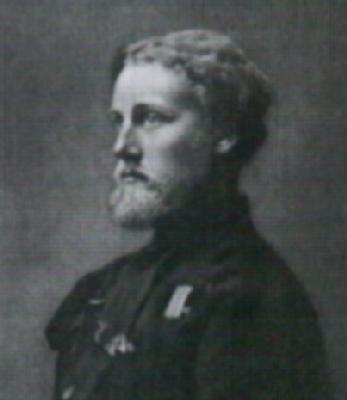 Colonel Sir Robert James Loyd-Lindsay

A brief Military Biography
Colonel Sir Robert James Loyd-Lindsay, Baron Wantage of Lockinge
Born - 16 April 1832
Died - 10 June 1901 at Lockinge House, East Lockinge, Berkshire
Details of decorated service
On 20 September 1854 at the Battle of the Alma, Crimea, Captain Lindsay, with a few men, charged a large party of Russians, driving them back in hand-to-hand fighting and killing one of them himself.

He was later involved in the volunteer movement, serving as Colonel of the Royal Berkshire Volunteers, and subsequently Brigadier-General of the Home Counties Brigade.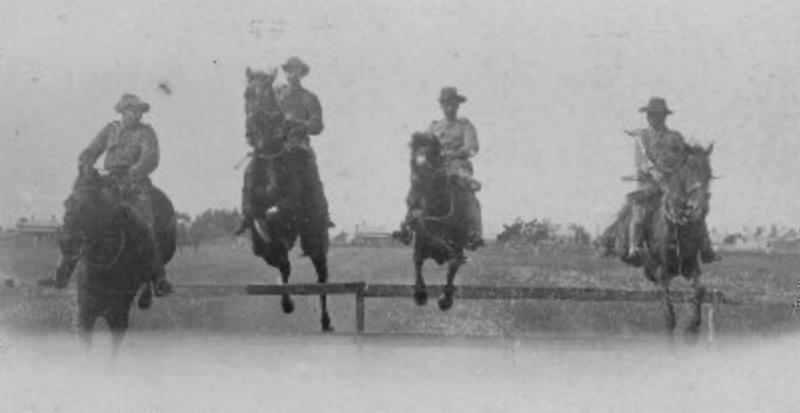 Victorian Mounted Rifle Team demonstrating principles of the Loyd Lindsay Race, c. 1900.
The Competition
In 1873 Colonel Loyd Lindsay introduced a prize for mounted riflemen. The initial experimental competition was a great success and it was for many years a feature of the various shooting programs. The conditions in 1873 required that sections of four mounted men were to ride about three quarters of a mile, taking two flights of hurdles in the course, and were, while dismounted and their horses either linked or held by alternate files, each to fire five shots at 200 yards standing, and the same number at 400 yards in any position. There was a time limit of twelve minutes, and the rifle, of any Government pattern, had to be carried on the back or slung to the saddle.
The Confusion
Often the name is incorrectly spelled as "Lloyd Lindsay". This mistake comes from utilising the Welsh name "Lloyd" rather than the Berkshire name "Loyd" and hence the confusion.
Further Reading:
Australian Light Horse Militia
---
Citation:
The Loyd Lindsay Competition
Posted by Project Leader at 12:01 AM EADT
Updated: Sunday, 21 March 2010 10:01 PM EADT