Bir el Mazar, Sinai, 17 September 1916, 1st LHMGS, AIF, War Diary Account
Topic: AIF - 1B - 1 LHMGS
Bir el Mazar
Sinai, 17 September 1916
1st LHMGS, AIF, War Diary Account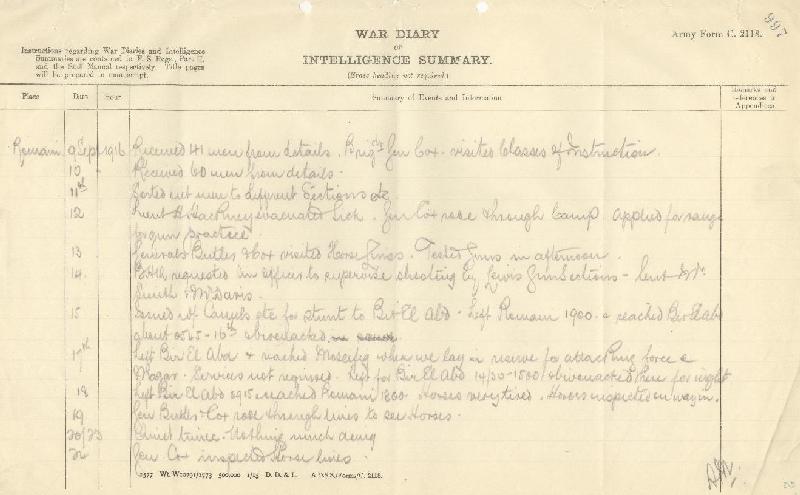 War Diary account of the 1st LHMGS, AIF.
The transcription:
15 September 1916

Issued with Camels etc for stunt to Bir el Abd. Left Romani 1900.

16 September 1916

Reached Bir el Abd 0545. Bivouacked.

17 September 1916

Let Bir el Abd and reached Moseifig when we lay in reserve of attacking force at Mazar. Services not required. Left for Bir el Abd between 1430 and 1500 and bivouacked there for the night.

Roll of Honour
Lest We Forget
Additional Reading:
1st Australian Light Horse Machine Gun Squadron, AIF
1st Australian Light Horse Machine Gun Squadron, Roll of Honour
Bir el Mazar, Sinai, 17 September 1916
Battles where Australians fought, 1899-1919
---
Citation:
Bir el Mazar, Sinai, 17 September 1916, 1st LHMGS, AIF, War Diary Account
Posted by Project Leader at 12:01 AM EADT
Updated: Tuesday, 24 November 2009 6:10 AM EAST