el Qatiya, Sinai, 23 April 1916, Falls Account, The Affair of Qatiya Map
Topic: BatzS - El Qatiya
el Qatiya
Sinai, 23 April 1916
Falls Account, The Affair of Qatiya Map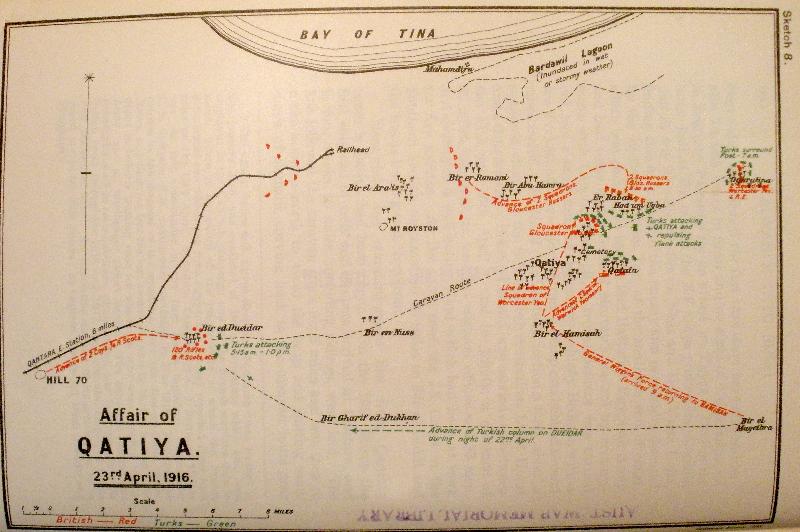 Map extracted from Falls illustrating the area around el Qatiya, Sinai Peninsula, during the battle of 23 April 1916.
[From: MacMunn, G. & Falls, C., Military operations: Egypt and Palestine, (London 1930), Sketch 8 facing p. 161.]
[Click on map for larger version.]
The Affair at el Qatiya was a small and very successful action undertaken by the Ottoman forces against the British forces scattered around el Qatiya and Bir el Dueidar on 23 April 1916. The raid created panic in the British command and highlighted the need for a greater commitment to strengthening the defences of Romani, eventually leading to a battle at that place.
Further Reading:
el Qatiya, Sinai, 23 April 1916
Battles where Australians fought, 1899-1920
---
Citation:
el Qatiya, Sinai, 23 April 1916, Falls Account, The Affair of Qatiya Map
Posted by Project Leader at 12:01 AM EADT
Updated: Sunday, 13 September 2009 10:48 PM EADT