Australian Service Personnel, Photograph Albums, Contents
Topic: AAC-Photo Albums
Australian Service Personnel
Photograph Albums
Trooper Ellis, The Military Force Souvenir Album
At the conclusion of his service in the Light Horse during the Great War, Trooper Ellis self published an album of his photographs. The album was bound by hand tooled leather and contained 90 photographs, all of which were captioned.
The photographs cover the period from Romani to 3rd Gaza. There are additional commentaries on the photographs where they are warranted.
Here are a sample of four pictures which give the range of subjects photographed by Trooper Ellis.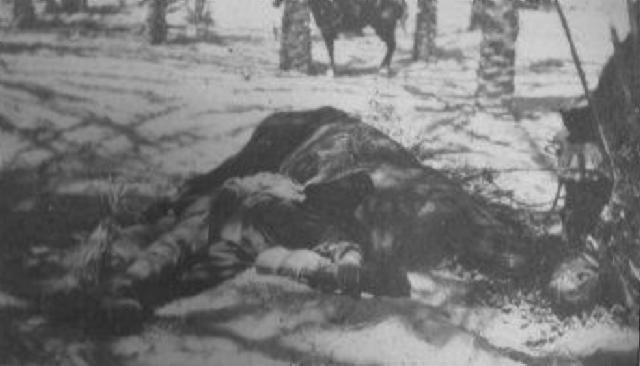 Quite a nicely composed picture of horse and horseman sleeping after the Battle of Romani.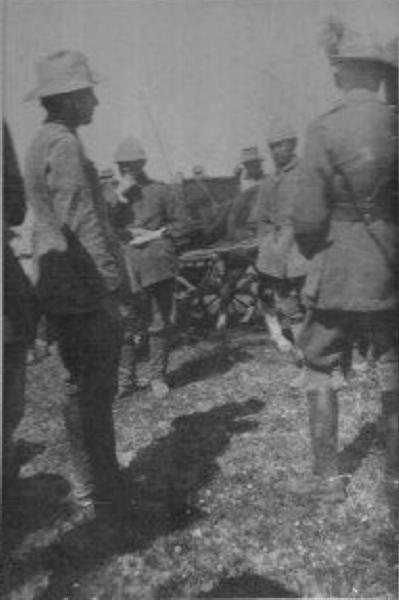 General Kress von Kressenstein Comdr of Gaza Captured by Anzac M Div
This photograph's caption makes a startling claim, that Kress was captured at Gaza. Since Kress was never captured by the Allied forces, the scene is not of Kress but another officer.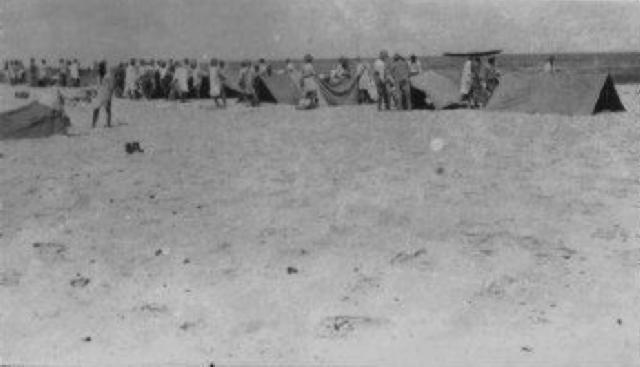 French Soldiers camped somewhere

Oddly enough, in Ellis's album, there is not one picture of a British soldier. So the next best thing was the French.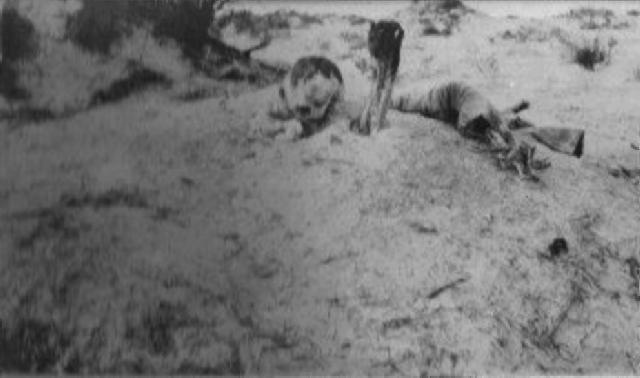 The album does give the grisly side to the war with a few pictures such as this.
The complete photograph album of Trooper Ellis is now available on the Australian Light Horse Studies Centre Site at:
Further Reading:
Australian Service Personnel, Photograph Albums
Battles where Australians fought, 1899-1920
---
Citation:
Australian Service Personnel, Photograph Albums, Trooper Ellis, The Military Force Souvenir Album
Posted by Project Leader at 12:01 AM EADT
Updated: Tuesday, 28 September 2010 10:03 AM EADT