The Australian Light Horse, The Limitations of the Militia Officer by Captain EW Tulloch
Topic: AIF - Lighthorse
The Australian Light Horse
The Limitations of the Militia Officer
Captain EW Tulloch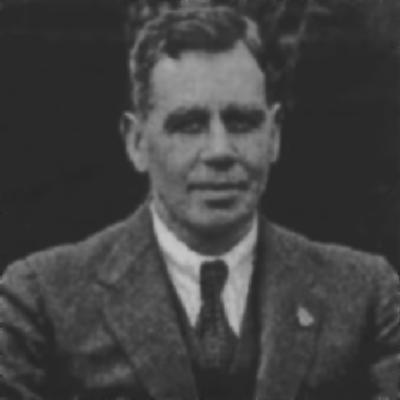 Eric William Tulloch

In 1913, a very fed up Captain EW Tulloch of the 86th (Western Australian Rifles) Infantry Battalion wrote a scathing essay outlining the difficulties a country officer faced in the Militia. Titled The Limitations of the Militia Officer, it was published in the Military Journal, January 1914.
Tulloch was a very keen officer whose later service bore this out. During the Great War Tulloch enlisted with the 11th Infantry Battalion. He became well known through commanding a small group from the 11th Battalion on 25 April 1915, at 9 am, his men reached the eastern side of Battleship Hill beyond where Baby 700 Cemetery stands today. This was the farthest advance by Australian forces in that sector for the rest of the campaign. Sadly Tulloch was murdered in Melbourne on Friday, 7 May 1926, with his killer never being found.
Tulloch, EW, The Limitations of the Militia Officer, Military Journal, January 1914, pp. 94 - 96.
The Limitations of the Militia Officer

The criticisms of the first camps of continuous training under the new organization seem to be unanimous on one point: that the trainees are amongst the best material in the world; but that the officers, particularly company and troop officers, need more training. Now I think the Militia officer himself will be the first to admit this. His preparation for examination in various ranks, and his study of articles in the Commonwealth Military Journal, written by masters of their profession, to say nothing of the criticism of Staff officers on his work, all force him to the conclusion that there is a very great dial he does not know ; and although he applies himself with determination to the task of acquiring as much knowledge as possible, it is generally with a consciousness that his opportunities to learn are less than his needs or his desires.

Before proceeding to any arguments, let us admit this much-that the Militia officer is keen. Most of us obtained our commissions under the old organization, and if we were not keen we would have dropped out before now. Let us also admit this: that the standard of efficiency of our officers must not be lower than the efficiency of the officers of any other country we are likely to meet. We have now admitted our standard, our keenness to attain it, and the fact that we have so far fallen woefully short of it. There must be reasons-let us seek them.

The Australian recruit has astonished those who have had an opportunity of comparing him with the recruits of the old world by his quickness to grasp and put into practice all he has been taught of the elementary principles of warfare. Why? Because in his education, his outdoor life, his natural independence of thought, and his adaptability, he has an advantage over the class of people from whom the rank and file are drawn in older countries. Has the Australian officer these advantages over the class from which officers are drawn in other countries? So, unless it be in regard to adaptability, and that remains yet to be proved Our rank and file, then, start well handicapped in the race for efficiency. Our officers do not. How, then, are our officers-equal material, let us say, to officers of foreign armies-to attain the same efficiency? Obviously, if opportunities are equal, by giving an equal amount of time to their work. And if they have not the same opportunities for practical handling of men? By giving more time and application to their work.

What is the work of a Militia officer?

1. To train his unit.

2. To administer his unit.

3. To train himself.

And what time has he at his disposal for this?

To answer this we must ask another question-What duties does he owe as x citizen? Three at least: His duty to his country, to his family, and to his employer, even if that employer be himself.

When the foreign Regular officer is performing the first of these he is, by its very nature, performing the other two, and is able to devote his whole time to it. Now in Australia we have practically no leisured class from which to draw our officers, and, indeed, we purpose drawing them from the best men in all walks of life. It follows, then, that our officers must come from people who in some manner or other earn their own living and that of their families. This being the first essential of a man's duty as a citizen, it follows that our officer's military training must be done in what is euphemistically called his spare time.

Now let us see how much of this spare time he needs.

First, to train his unit.

I am O.C. a detached company of detached units, and have no subalterns, and do not seem likely to have any for a year or two. I have before me a syllabus of parades laid down by regimental head-quarters. It consists of two night and one half-day parades per fortnight, and two night classes for N.C.O.'s per week-a total of six night and one half-day parades per fortnight, exclusive of special musketry or other parades.

Secondly, to administer his unit.

Here lies the difficulty. No one but an O.C. realizes the amount of correspondence necessary, or the number of returns, etc., required, and the time they take in compilation-musketry returns, absentee returns, musketry progress returns, efficiency returns, ammunition and clothing returns, defaulter sheets, stock sheets, pay sheets, parade states, leave of absence forms, requisitions, clothing measurement forms, and the thousand and one items of departmental, administration, including those panes of an O.C.'s existence, C.M. form 02, with its attendant M7 and M18. I estimate that at least an hour a day, with two hours on Sunday morning, is necessary to keep the administrative work of my unit up to date. I know , however, that mine is an exceptional case, as my acting N.C.O.'s are more accustomed to handling timber in truck loads and ships' slings than in the form of pen-holders, and the two company orderly clerks provisionally appointed, have both, in a few weeks' time, preferred a request to rejoin the ranks.

Thirdly, the amount of spare time available to train himself.

Well, he has all the rest of his spare time available to train himself.

The points that I wish to bring out are these:

That a Citizen officer requires to devote as much time as possible to training; that while he is training his unit he is only partly training himself.

That administrative work robs him of a lot of his time which might be more profitably employed.

That while it is necessary for company officers to have a thorough knowledge of administration not necessary that they should use up their limited time in the drudgery of office work when they could he more profitably employed training themselves and their N.C.O.'s and in nursing their commands. The same applies in a lesser degree to N.C.O.'s.

I am quite aware that a number of fortunate individuals in old-established and concentrated battalions, who have their turn as orderly officer at infrequently recurring intervals, with well-trained orderly N.C.O.'s, and possibly a company orderly clerk, will wonder why on earth things should be as I have shown them. Let me remind them that in detached country units the men are generally more accustomed to manual than clerical work; that they frequently live far from the orderly room, with no tram to drop them at the door; that the best man at office work is usually the worst man in charge of a section of bean-handed out-door workers; and that choice in a small detachment is limited.

Staff sergeants-major are excellent people, generally only too anxious to assist, but in detached districts all their time which is not taken up in travelling is absorbed by area office work.

Where, then, does the remedy lie? I venture to say that a judicious appointment of military staff clerks in outlying areas, under the supervision and control of area officers, would prove not only efficient, but economical. How often do we see S.S.M.'s, painstakingly trained in field work before their appointment, slogging away with the area officer for the best part of a day on some belated returns, while Militia officers are crying to high heaven for assistance in the field or on the rifle range?

The town in which I live (Bunbury) is head-quarters of an area, a Light Horse squadron, and a scattered Infantry company. The area comprises four troop centres, two company centres, and five Cadet training centres, all widely separated. A Staff clerk would surely find plenty to occupy his time at area head-quarters. This would leave the officers and N.C.O.'s free to fit themselves for their work, under the guidance of the S.S.M. And here again I have a suggestion to offer which I think suitable to such outlying areas. Small weekend schools for officers and N.C.O.'s could be held in the area once a mouth, or oftener. Officers and N.C.O.'s who find it impossible to attend the longer and more distant brigade and district schools of instruction would gladly avail themselves of these. In addition to this, musketry could be fostered and male a competitive sport instead of something to be crammed into a certain number of compulsory or alternative parades. Voluntary classes for physical training and bayonet fighting could be formed, and units could be "nursed" into self-respect and jealousy of their reputations, instead of being aggregations of willing and unwilling lads gathered together on stated nights and half-days to do a certain amount of set work.

To sum up:

Administration would be better and work more smoothly, and good administration goes a long way to make good discipline. Officers and N.C.O.'s would be given more time and opportunity to improve themselves and we greatly need improving. Commanders would give more attention to their units, thus fostering that esprit de corps so necessary to make soldiers, and particularly Citizen soldiers, put their best into the work.
Further Reading:
Australian Light Horse Militia
Battles where Australians fought, 1899-1920
---
Citation:
The Australian Light Horse, The Limitations of the Militia Officer by Captain EW Tulloch
Posted by Project Leader at 12:01 AM EADT
Updated: Saturday, 12 December 2009 4:20 PM EAST