9th LHR AIF War Diary, 11 April
Topic: AIF - 3B - 9 LHR
9th LHR, AIF
9th Light Horse Regiment

War Diary, 11 April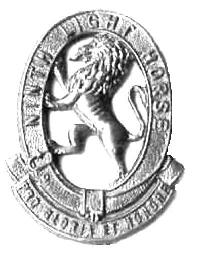 Pro Gloria et Honore - For Glory and Honour
Regimental March - Marching Through Georgia
The following entries are extracted and transcribed from the 9th Light Horse Regiment War Diary, the originals of which are held by the Australian War Memorial. There are 366 entries on this site. Each day has entries as they occurred from 1914 to 1919. In addition to the 9th Light Horse Regiment War Diary, when appropriate, entries from the 3rd Light Horse Brigade War Diary and other regiments with the Brigade will also appear. Entries from the unit history, Darley, TH,
With the Ninth Light Horse in the Great Wa
r, Adelaide, Hassell Press, 1924 will also appear from time to time. The aim is to give the broadest context to the story and allow the reader to follow the day to day activities of the regiment. If a relative happened to have served in the regiment during the Great War, then this provides a general framework in which the individual story may be told.
The Diary
1914
Saturday, April 11, 1914

See 4th Military District, South Australia for militia activities.
1915
Sunday, April 11, 1915

9th Light Horse Regiment Location - Mena Camp, Egypt.

9th Light Horse Regiment War Diary - No entry.

Carew Reynell Diary - No entry.
1916
Tuesday, April 11, 1916

9th Light Horse Regiment Location - Serapeum, Egypt.

9th Light Horse Regiment War Diary - No entry.

At 1407 (2.07 pm) a Squadron of the 9th LHR (130 men and 138 horses) under the command of Major W. H. Scott, left Railhead, Serapeum, for raid on a Turkish force reported by British aircraft to be undertaking work on sinking wells at Bir el Jifjaffa, about 52 miles east of the Suez Canal.

Capt A. E. Wearne with 12 other ranks of the 8th LHR accompanied this column to act as scouts, in light of the knowledge and experience of the country gained from the previous reconnaissance mission out to Wadi um Muksheib. Of the 12 men of the 8th LHR, Sergeants George W. Fuzzard No. 50 and Paul J. McGinness No. 324. LCpl John W. J. Miles No. 418, Tpr's Stephen F. Monaghan No. 976, and Alfred W. H. Copley No. 1496, were known members.

The column had attached, Capt MacCaulay, 2nd A&NZ Staff, 3rd Anzac Division, as intelligence officer. Capt Ayrie, 10th LHR, ADC to GOC, 3rd LH Bdge, as Major Scott's Staff officer. Both these officers took 2 horses each.

Two Native guides and one Interpreter, 3 horses.
Army Medical Corps, one officer and 8 other ranks, 13 horses, two sand carts, 6 camels, five of which carrying Cacolets.
One Warrant Officer, Army Service Corps, 1 horse.
2nd Lt Colghlan and 9 other ranks, Australian Engineers, 10 horses and 4 camels. To carry out intelligence and demolition work at the Turkish wells.

Lt Eggar and four other ranks of the Royal Engineers, Wireless Section, 5 Sudanese drivers, 1 horse and 15 camels.
Lt Snooks and Lt Pitman, Royal Flying Corps, Signalling Apparatus, 2 horses and 4 camels. Communications with aircraft of the Royal Flying Corps undertaking forward reconnaissance.

Major Scott's report states that the column proceeded in a South Westerly direction from the Railhead Camp at a formal walk, with a halt at 10 minutes to every hour, resuming march on the hour. At 1700 hours, the column halted to feed the horses. As the column had moved further out the ground gradually got firmer for the horses and the pass had quickened. The commanding officer of the Field Ambulance requested that the pace of the head of the column be slackened, as his horses pulling the sand carts, had to trot in places to keep up and even then had to travel three or four minutes at every halt just to catch up with the column.
The column moved off again at 1930 hours and set a course for the Wadi um Muksheib, travelling on a fairly strait rout except for having to skirt occasional sand hills. The Wadi was reached at 2130 hours and the column proceeded to move down along the Wadi floor until camp was struck at 2230 hours. Here the Camel Train of the Camel Transport Corps was met.

The Camel Transport Corps was under the command of one officer, along with two Warrant officers. 29 Light Horse drivers were attached, riding camels. A detachment of the Bikanir Camel Corps, under the command of Lt Knir Singh, with 25 other ranks and 12 camels for rations and forage, escorted the Camel Transport Train.

The column bivouacked here until the following morning.
1917
Wednesday, April 11, 1917

9th Light Horse Regiment Location - Deir el Belah

9th Light Horse Regiment War Diary - The Regiment undertook routine work for the day.
1918
Thursday, April 11, 1918

9th Light Horse Regiment Location - Selmieh

9th Light Horse Regiment War Diary - Commanding Officer attended aeroplane contact work at Sarona aerodrome from 1000 to 1130.
Mounted bayonet training at 1430.
At 1430, Williamson, 1050 Driver G, whilst driving a half limber of grain between A and C Squadrons was thrown from the limber and onto the ground with the wheel passing over his head with fatal results.
Driver Williamson died within a few minutes.
Football final between 9th and 10th Light Horse Regiments with 10th Light Horse Regiment winning by 3 Points - Australian Rules Football.
Williamson, 1050 Trooper G, accidentally killed.
1919
Friday, April 11, 1919

9th Light Horse Regiment Location - Zagazig

9th Light Horse Regiment War Diary - One mounted troop patrolled to Ghazalet - El Khis - El Ghar reporting all quiet.
Previous: 9th LHR AIF War Diary, 10 April
Next: 9th LHR AIF War Diary, 12 April
Sources:
See: 9th Australian Light Horse Regiment, Contents
Australian Light Horse Studies Centre, AIF War Diaries of the Great War, Site Transcription Policy

Further Reading:
9th Australian Light Horse Regiment, Roll of Honour
Battles where Australians fought, 1899-1920
---
Citation:
9th LHR AIF War Diary, 11 April
Posted by Project Leader at 12:01 AM EADT
Updated: Saturday, 31 July 2010 11:46 AM EADT