The Nek Gallipoli, 7 August 1915, Trench Map
Topic: BatzG - Nek
The Nek
Gallipoli, 7 August 1915
Trench Map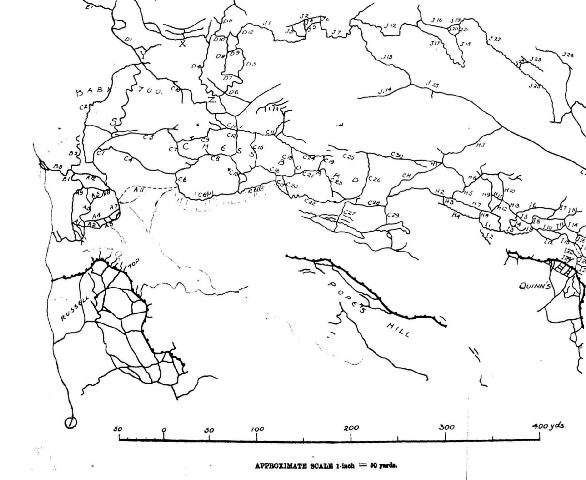 Trench Map illustrating the trench systems at Russell's Top and Pope's prior to the August Offensive, 1915.

[Click on map for larger version.]
In attempting to understand the complexity of the planning involved in producing the August Offensive at Gallipoli in 1915, accurate maps of the trench systems were at a premium. This map was produced by the M.E.F. Headquarters in the weeks prior to the attack. All references to trench systems in plans or War Diaries relate specifically to this specific map. Thus this map becomes an essential companion in understanding all the references given for this particular region.
Further Reading:
The Nek, Gallipoli, 7 August 1915
Roll of Honour, Australian, British and Turkish
Battles where Australians fought, 1899-1919
---
Citation:
The Nek Gallipoli, 7 August 1915, Trench Map
Posted by Project Leader at 12:01 AM EADT
Updated: Friday, 6 August 2010 5:00 PM EADT