Surafend, the massacre, Palestine, 10 December 1918, Allman Account
Topic: BatzP - Surafend
Surafend, the massacre
Palestine, 10 December 1918
Allman Account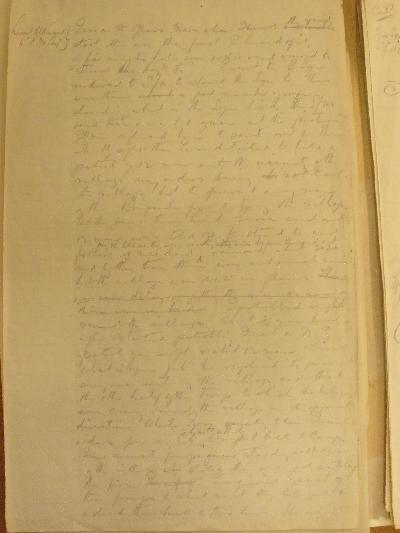 Lieutenant Alfred Edward Allman's account of his actions
The following account by Lieutenant Alfred Edward Allman, 6th LHR, details events he witnessed during the day leading up to the events at Surafend.
I was in the Officers' Mess when I heard the raid start. This was the first I heard of it. After minutes later an order went round to "Stand the Regiment to". I went to "B" Squadron and ordered the Squadron Sergeant Major to stand the Squadron to. There was then a good number of men standing about in the Squadron lines. The Squadron Sergeant Major said there are a lot of men at the pictures. I then ordered him to dearch over for them. Shortly after this I was detailed to take a patrol of 12 men in to the vicinity of the village. My orders being not to enter the village bu to prevent any men of the Brigade from entering the village. At the same time Lieutenant Berrie [George Lachlan BERRIE] and another 12 men were told off to stand to and follow if needed. My OC told me they were ready before I moved out. I arrived about 2030 and by this time there was not much noise but the village was well in flames. I patrolled right round the village. About ¼ of an hour after I started patrolling. I met a NZ patrol of a sergeant and abot 12 men. I said: "What is your job?" He replied: "To prevent anyone entering the village and that the other half of the troop to which he belonged were coming round the village in the opposite direction." While I was speaking to him I received orders from my CO by mounted orderly to report back to Corps. I saw several groups of men standing well close of the village who stated they were just watching the fire. I enquired of each of these groups to what unit they belonged and ordered them back to their lines. The only 2nd Brigade men I saw was 4 men of the 6th Regiment and they were standing near one of the Squadron ???? and stated they were watching the fire. They returned to their lines when ordered. None of the groups appeared at all exscited and I am quite sure had not been taking part in the raid. I did not see anyone leave the village or attempt to enter it.

When I went to the Squadron lines to stand the Squadron to I noticed between 20 - 25 men about the lines but it was dark and I did not go right around the lines.
Further Reading:
Battles where Australians fought, 1899-1920
---
Citation:
Surafend, the massacre, Palestine, 10 December 1918, Allman Account
Posted by Project Leader at 12:01 AM EADT
Updated: Wednesday, 20 January 2010 1:27 PM EAST