1st LHR Routine Order 80, 16 June 1918
Topic: AIF - 1B - 1 LHR
Apart from the War Diary which presents a reflected view of Regimental history, one of the best sources of understanding the immediate challenges facing a regiment is to be found in the Routine Orders. They are a wealth of detail.
---
1st LHR Routine Order 80, 16 June 1918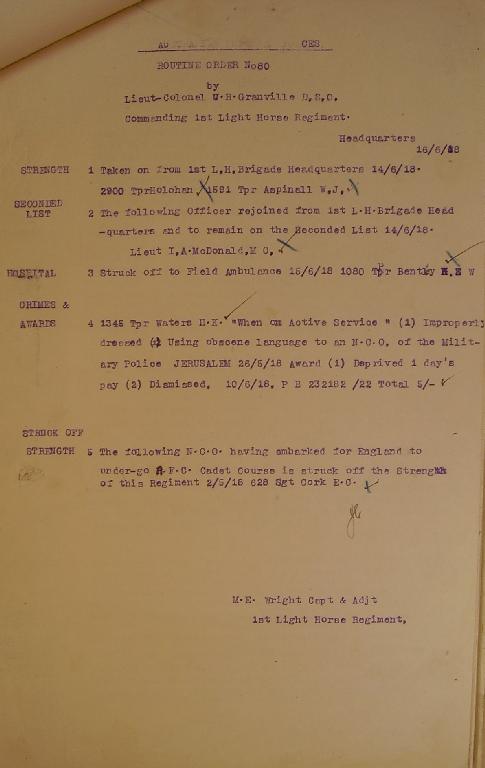 Apart from the movements of men, this RO has a note about
1345 Trooper Harry King Waters
who was crimed in Jerusalem for being improperly dressed and swearing at a Military Policeman. Since personal diaries are littered with stories of men being bothered by the MP's for the most trivial of offences, one can only imagine the comments Waters must have conveyed to the MP when he was stopped in the streets of Jerusalem for being
"improperly dressed"
.
---
Citation:
1st LHR Routine Order 80, 16 June 1918
Posted by Project Leader at 3:04 PM EADT
Updated: Tuesday, 17 June 2008 3:23 PM EADT