5th LHR Routine Order No 29, 19 June 1918
Topic: AIF - 2B - 5 LHR
Apart from the War Diary which presents a reflected view of Regimental history, one of the best sources of understanding the immediate challenges facing a regiment is to be found in the Routine Orders. They are a wealth of detail.
---
5th LHR Routine Order No 29, 19 June 1918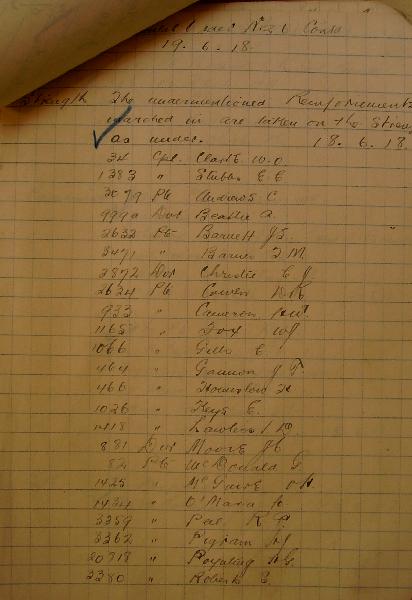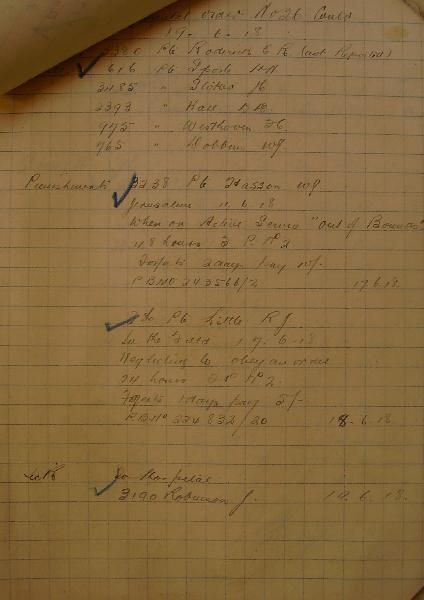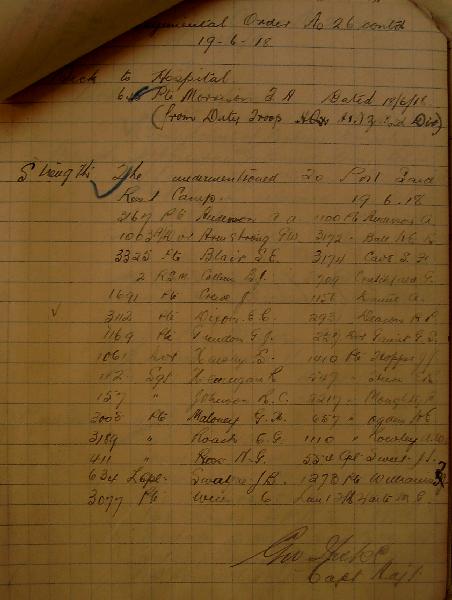 This RO illustrates the full range of issues related to the Regiment. It includes those returning from hospital as sick or wounded. In addition, some new faces drawn from the reinforcement pool for the 5th LHR. Reinforcements and men ready to rejoin the regiment came from the 2nd Light Horse Brigade Training Regiment. These training regiments held men who were returning from hospital but needed time for a full recovery and men who needed additional training prior to being taken on strength. When the men went into the training regiment, they were allocated to a training squadron which accorded with the regiment in which they enlisted.
Following the reinforcements is the punishments. Two men were being punished.
The next item were those evacuated sick. The men on this list were away sick for a period greater than two weeks thereby allowing them to be struck off strength and so allowing a new reinforcement into the regiment.
Rest Camp list followed. These were specifically designed to allow a person to rest outside a military setting. This was a prized gift and all men were entitled to spend some time each year in a Rest Camp. Some men never bothered to exercise this option. There was a small group of superbly fit men who were suited for light horse work and actually thrived in the environment. Some never saw a hospital or field ambulance for the entire period of their service.
---
Citation: 5th LHR Routine Order No 29, 19 June 1918
Posted by Project Leader at 6:30 PM EADT
Updated: Wednesday, 18 June 2008 6:46 PM EADT