10th LHR Routine Order No 156, 19 June 1916
Topic: AIF - 3B - 10 LHR
Apart from the War Diary which presents a reflected view of Regimental history, one of the best sources of understanding the immediate challenges facing a regiment is to be found in the Routine Orders. They are a wealth of detail.
---
10th LHR Routine Order No 156, 19 June 1916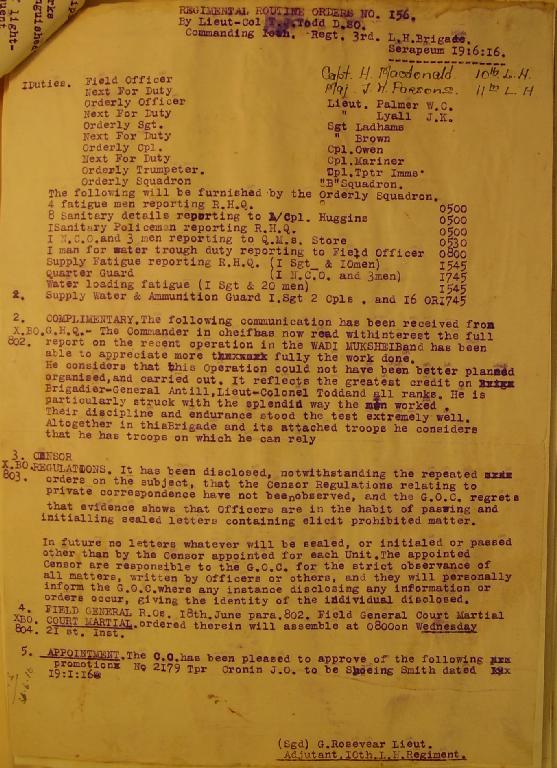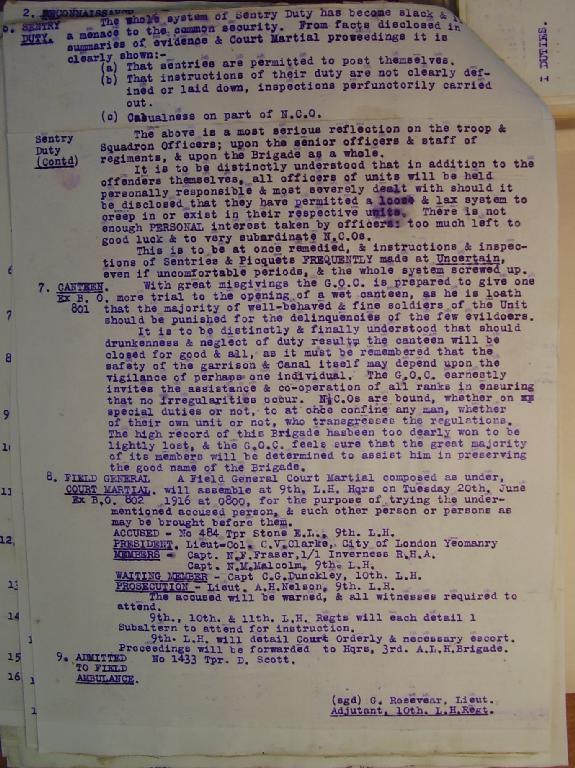 The expedition to Wadi um Muksheib was quite expansive involving some 859 men, 880 horses and 903 camels from the 9th and 10th LHRs. The story is told in the
10th LHR War Diary for June 1916
. The relevant page is reproduced below.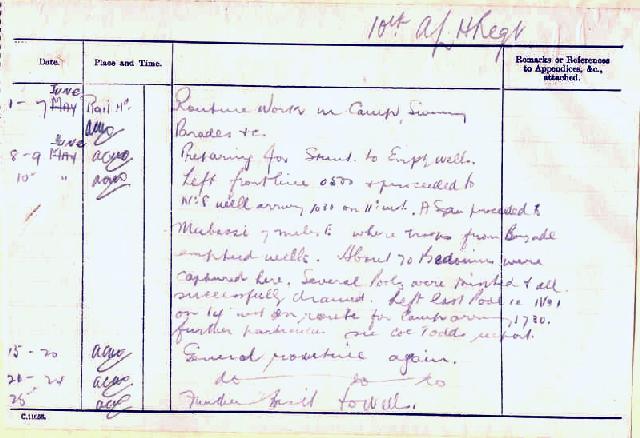 10th LHR War Diary, June 1916
The location of this water system was to the east of Serapeum. This is illustrated in the map below.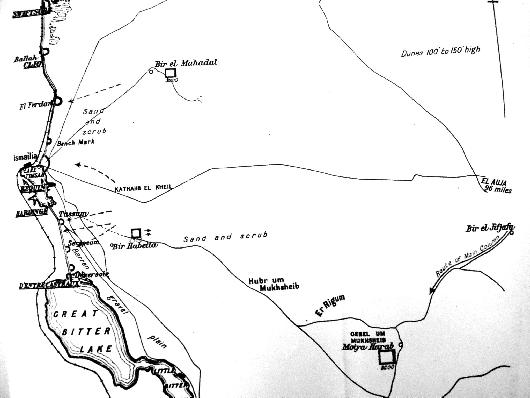 Serapeum to Wadi um Muksheib
---
Citation:
10th LHR Routine Order No 156, 19 June 1916
Posted by Project Leader at 3:56 PM EADT
Updated: Thursday, 19 June 2008 5:10 PM EADT