143 Trooper Alfred Ernest Matthews, NSW Citizens' Bushmen
Topic: BW - NSW - NSWCBC
143 Trooper Alfred Ernest Matthews, NSW Citizens' Bushmen
On Monday, 29 January 1900, Alfred Ernest Matthews turned up with his saddle to Randwick Race Track in Sydney and enrolled with the NSW Citizens' Bushmen. After a couple days rigorous testing which involved a medical, a shooting test and a riding test.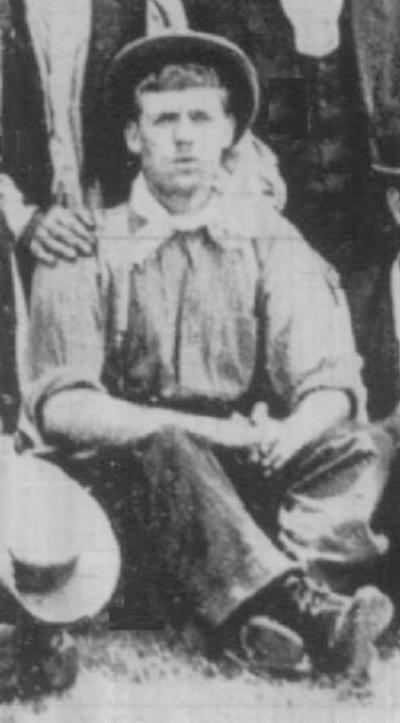 Alfred Ernest Matthews after attestation and allotment to "B" Squadron
At the end of the month, on 28 February 1900, the men of the contingent boarded the SS Atlantian from Cowper Wharf where they remained for the next 24 hours. The next day, following Admiralty rules, on 1 March 1900, the ship departed Sydney Heads for South Africa.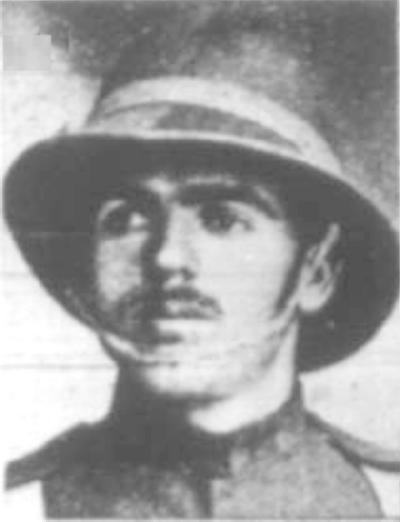 143 Trooper Alfred Ernest Matthews.
Alfred Ernest Matthews was born in 1875 at Wagga Wagga, NSW. to parents John Joseph and Eliza Matthews. He was a miller's hand by employment. In February 1900 he enlisted in the NSW Citizens' Bushmen as 143 Trooper Ernest Matthews, "B" Squadron. Matthews is recorded in Murray, p. 79. Matthews was awarded the Queen's South African Medal with the 1901 bar.
---
Citation:
143 Trooper Alfred Ernest Matthews, NSW Citizens' Bushmen
Posted by Project Leader at 12:01 AM EAST
Updated: Monday, 10 May 2010 10:48 PM EADT