New South Wales Citizens Bushmans Contingent, Edward Christopher Anderson
Topic: BW - NSW - NSWCBC
NSWCBC
New South Wales Citizens Bushmans Contingent
Edward Christopher Anderson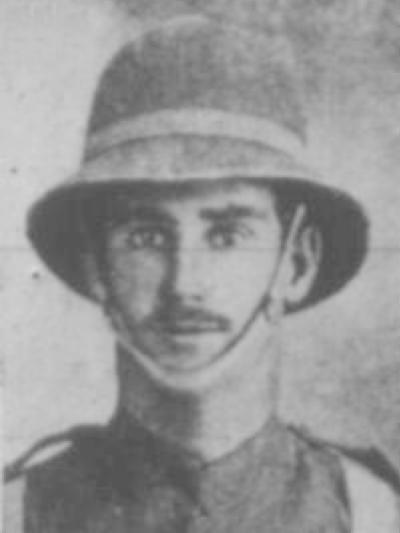 Edward Christopher Anderson
[From: Sydney Mail, 3 March 1900, p. 506.]

71 Trooper Edward Christopher Anderson, NSW Citizens' Bushmen
On Monday, 29 January 1900, Edward Christopher Anderson turned up with his saddle to Randwick Race Track in Sydney and enrolled with the NSW Citizens' Bushmen. After a couple days rigorous testing which involved a medical, a shooting test and a riding test.
At the end of the month, on 28 February 1900, the men of the contingent boarded the SS Atlantian from Cowper Wharf where they remained for the next 24 hours. The next day, following Admiralty rules, on 1 March 1900, the ship departed Sydney Heads for South Africa.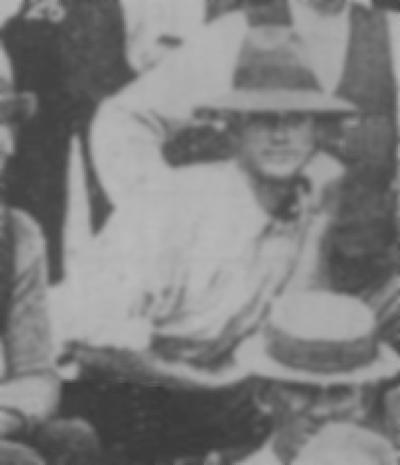 Edward Christopher Anderson after attestation and allotment to "A" Squadron
[From: Sydney Mail, 10 February 1900, p. 331.]
Edward Christopher Anderson was born in 1876 at Southgate, NSW. Anderson married Kate in Victoria. A stationhand by trade, Anderson enlisted in the NSW Citizens' Bushmen becoming and 71 Trooper Edward Christopher Anderson and allotted to "A" Squadron. Anderson is recorded in Murray, p. 76. Anderson was awarded the Queen's South African Medal with the 1901 bar.
Further Reading:
New South Wales Citizens Bushmen's Contingent
New South Wales Citizens Bushmen's Contingent, Roll of Honour
Battles where Australians fought, 1899-1920
---
Citation:
New South Wales Citizens Bushmans Contingent, Edward Christopher Anderson
Posted by Project Leader at 12:01 AM EAST
Updated: Sunday, 13 June 2010 11:58 AM EADT