73 Trooper James Edmund Rowland CLARKE, NSW Citizens' Bushmen
Topic: BW - NSW - NSWCBC
73 Trooper James Edmund Rowland CLARKE, NSW Citizens' Bushmen
On Monday, 29 January 1900, James Edmund Rowland CLARKE turned up with his saddle to Randwick Race Track in Sydney and enrolled with the NSW Citizens' Bushmen. After a couple days rigorous testing which involved a medical, a shooting test and a riding test.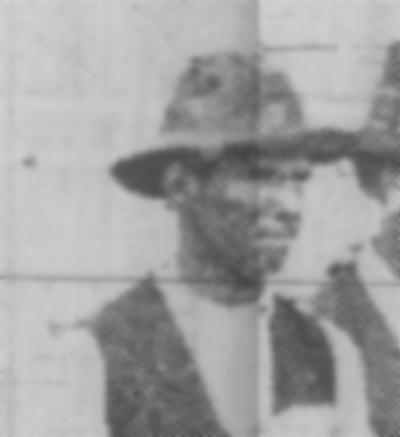 James Edmund Rowland CLARKE at Randwick undergoing his tests before being accepted into the NSW Citizens' Bushmen
Clarke passed all these tests and was accepted in the first draft of 125 men as a NSW Citizens' Bushman, 73 Trooper James Edmund Rowland CLARKE.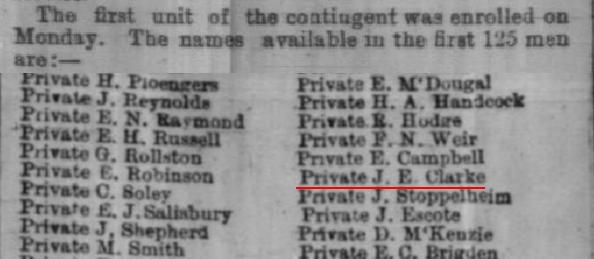 Clarke's acceptance published in the Sydney Mail, 3 February 1900, p. 256.

At the end of the month, on 28 February 1900, the men of the contingent boarded the SS Atlantian from Cowper Wharf where they remained for the next 24 hours. The next day, following Admiralty rules, on 1 March 1900, the ship departed Sydney Heads for South Africa.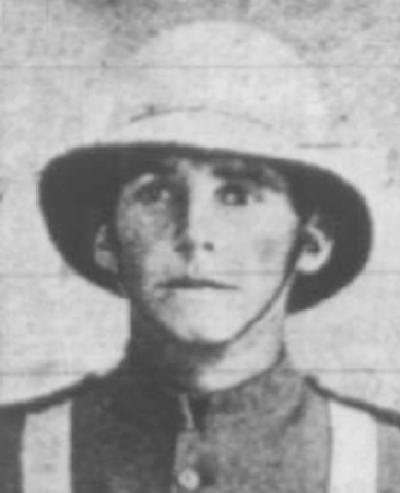 73 Trooper James Edmund Rowland CLARKE
James Edmund Rowland CLARKE was born at Coonabarabran, NSW on 8 May 1878. His parents were Thomas Henry Clarke and Phyllis Mary nee Rowland who were married at Murrurundi in 1876. They had 11 children with James being the second born. Clarke was a station hand at the time he enlisted with the NSW Citizens' Bushmen.
Clarke served his full time of 14 months with the NSW Citizens' Bushmen. Following the expiration of his service, Clarke enlisted with the Canadian Scouts and served a further eleven months as the Quartermaster Sergeant. For his service, Clarke was awarded the Queen's South African Medal with the South Africa, 1901 bar.
In 1909, Clarke married Mary Maude Elizabeth Carter at Sydney.
During the Great War, he enlisted as 21717 Pte James Edmund Rowland CLARKE on 19 December 1917 for service with the Engineers. As a Sapper, Clarke embarked from Sydney on the HMAT "A54" Runic, 22 March 1918. He returned to Australia on the Kildonian, 21 March 1919 and discharged in Sydney, 25 May 1919. Clarke marched every year on Anzac Day.
Clarke died on 24 November 1953 and was buried in Sydney.
---
Citation: 73 Trooper James Edmund Rowland CLARKE, NSW Citizens' Bushmen
Posted by Project Leader at 12:01 AM EAST
Updated: Tuesday, 11 May 2010 9:16 PM EADT